BRAND NEW For Minecraft 1.8.8 TO 1.19
The Fastest, Most Complete Minecraft Plugin Development Training
Build Unique Minecraft Servers Without Expensive Developers Or Limited Plugins

4.7 Stars - 1,271 Reviews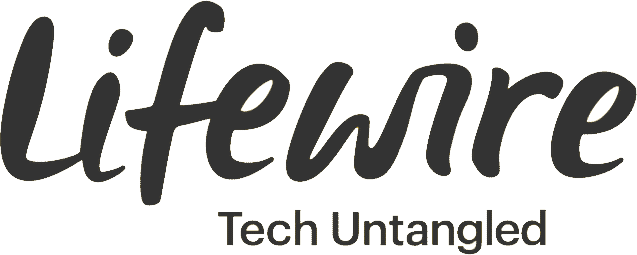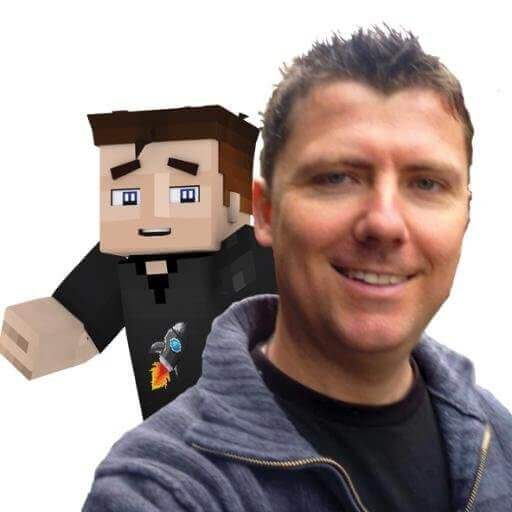 AUSTRALIA'S LARGEST MINECRAFT CAMP RECOMMENDS MINEACADEMY
"The only way to become a DEV on my server"
I have now made it a requirement for developers on my Minecraft server to have done the course with MineAcademy. I recommend this course.
-Sean Firth, MindBuzz.com.au
What Would You Do If You Could Build Anything?
Who would you become?
Imagine you have the power to code anything you desire…
Imagine returning to your Minecraft server where everything is built from the ground up, the way you always wanted!
Without relying on limited plugins with poor configuration and inactive developers, or the endless hunt for developers actually can deliver what they promise and actually care for your server.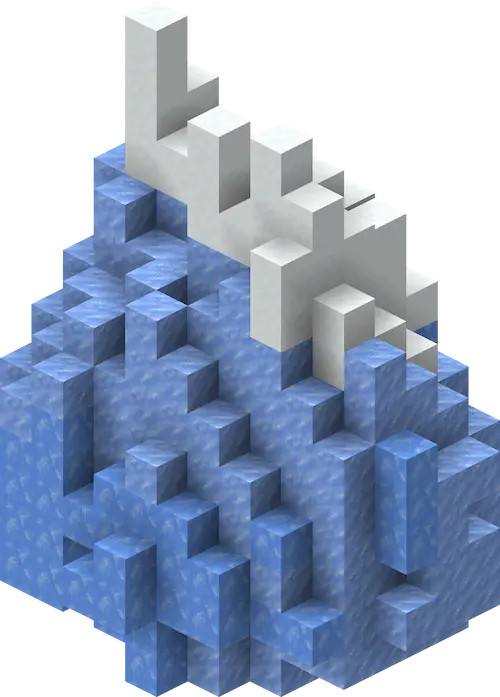 Are You Helping or Hurting Your Server Without Knowing It?
Unfortunately for most, building everything from the ground up remains just a dream.
The work and the time you have to put into it is frustrating. The lack of efficiency and good training materials makes things easy to dream about, but hard to achieve.
If you are a one-man's team, the workload of building everything from scratch is painfully high.
So, most people resign to the plugins that are already there, or ask a friend or two to code. We both know this is far from ideal…
You Can't Win If You Can't Control
Limited plugins, inactive developers, poor support, constant bugs and bugs on each Minecraft update…
The way you're treated is a giant slap in the face for any serious server owner…
In the end you have to install 100s of plugins, slowing your entire server down and making it look like a cheap clone of thousands of others out there.
And when you try to make plugins alone, the work and the time you have to put into it is SO frustrating…
Many servers are stuck on an old Minecraft version because of this. Many of those will close their doors this year.
The question is: Will you close yours?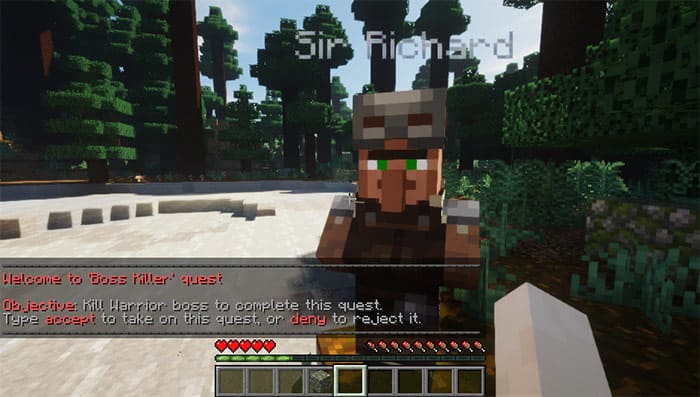 Most Tutorials Are A Waste Of Time
Learning poor coding practices can cost you months, and unlearning them, years.
Free tutorials are outdated, chaotic and lacking
Poor coding practices lead to bad code & time waste
Spigot/Paper API lacks a step-by-step system to learn it
YouTube Minecraft tutorials are a waste of time.
Skimming through dozens of videos or Spigot articles or StackOverflow pages felt like deciphering ancient Egyptian texts.
Worst of all, they are outdated and often teach poor coding standards which take years to un-learn.
Enough.
Hi, I'm Matej and after 10 years of coding Minecraft plugins and getting them to 700,000+ downloads, I've created world's elite Minecraft trainings MineAcademy.
I've put together everything I learned from the making of ChatControl, Boss and Confiscate as well as 100s of private projects into a step-by-step system using these principles:
1 — A professional instructor with 10,000+ hours of Java SDK and Spigot API experience.
2 — Focus on design principles, high coding standards and understanding WHY things work
3 — A winning community to get help, live instructor calls every week to get your code reviewed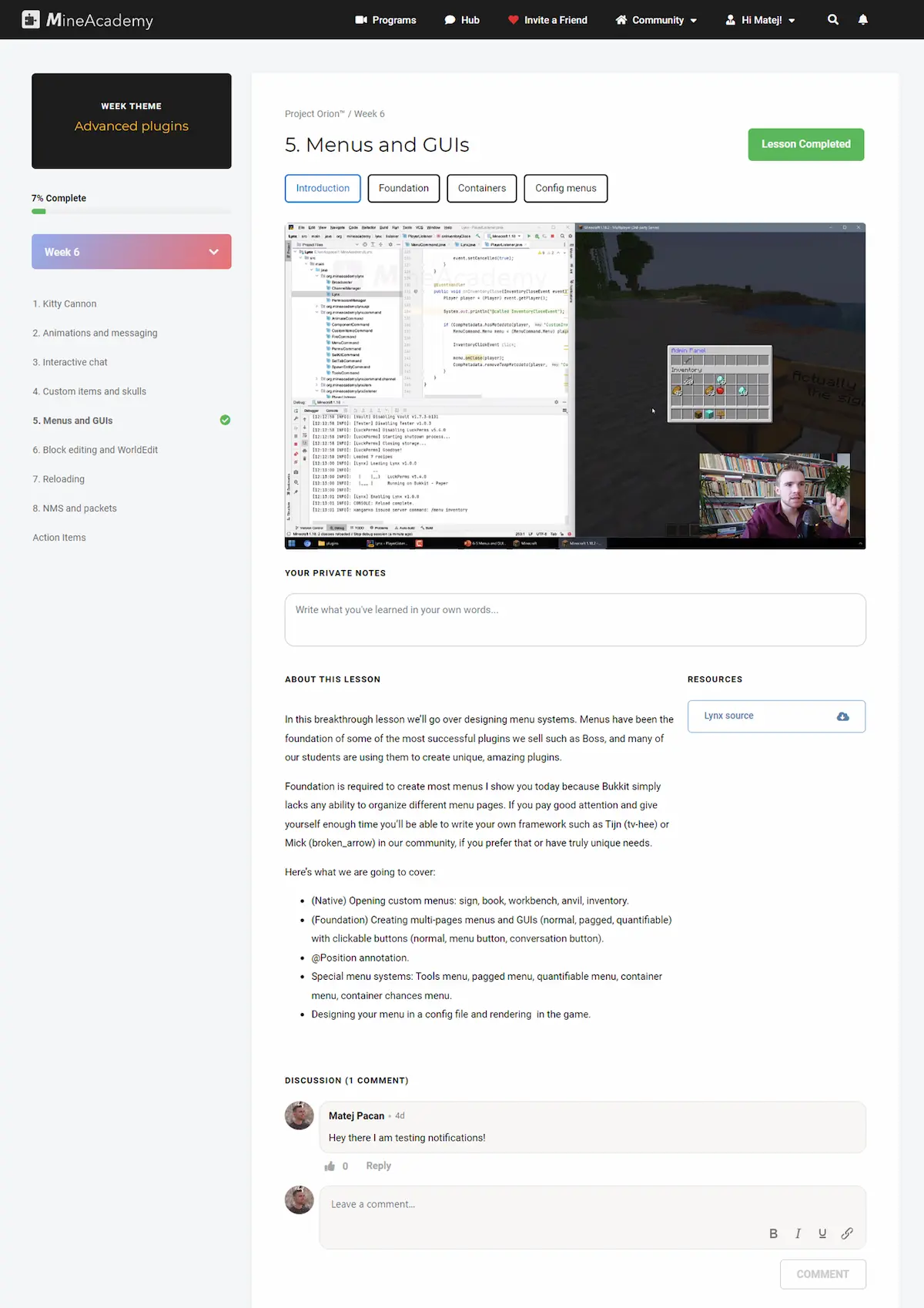 Our custom-built platform makes learning fun, easy and structured.
Learn Java and Spigot/Paper API, create amazing Minecraft plugins and build your community. Covered by our 30-day money back guarantee.
The curriculum below is on-demand and supported by our weekly live coaching calls where you can get your code reviewed and ask questions.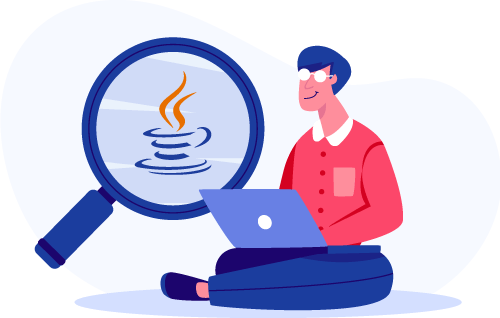 A Complete Java SDK Training From Beginner To Advanced
If you've never coded before, you'll understand WHY things work and it's going to be FUN - everything we'll create are real, usable Java applications in 4 high-intense weeks of coaching.

Beginner to advanced Java training optimized for Minecraft plugins without wasting time learning things you'll never need.

Deep object-oriented training explaining how are things connected together and how to design your entire program the same way as high-paid professionals.

Best practices when using static/non-static code.

Multi-threading and async processing to write high-end apps doing multiple things at once, fast.

Writing bots such as scrambling online websites, connecting with your website or database to create e-shops, banlists, player oversight and basically any online platform.

Advanced stuff such as static constructors and instance initializers to get an edge over other programmers with focus on understanding WHY things work, not copying code.

Writing clean, modular code that'll last for years without time-consuming rewrites.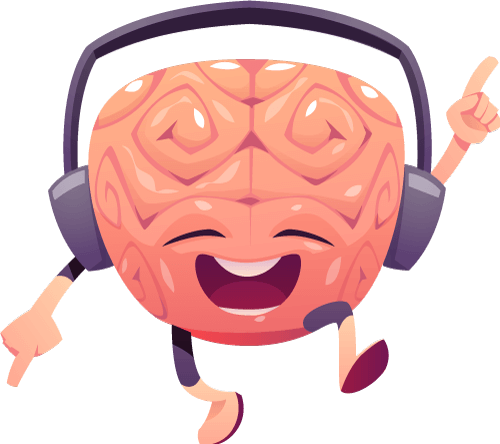 Advanced Psychological Training to 3X Your Learning Speed
This is not your typical "how to code" training. After seeing 2,000+ students take our program, we've noticed that how you think affects your results more than how you work.

"Facing off with the devil" module will teach you who's this force causing chaos, procrastination and laziness in your life and how to show him who's the boss.

"Power Map Calendar" and the exact same daily steps we've used since 2019 to build our entire MineAcademy with.

How to motivate yourself and keep going despite failure, drama or uncertainty to turn you into an insatiable beast working for success and winning.

We'll basically rebuild you to think like a person who already got results. This is the #1 drive of success that we have seen in our program and it comes from this deep psychological shift.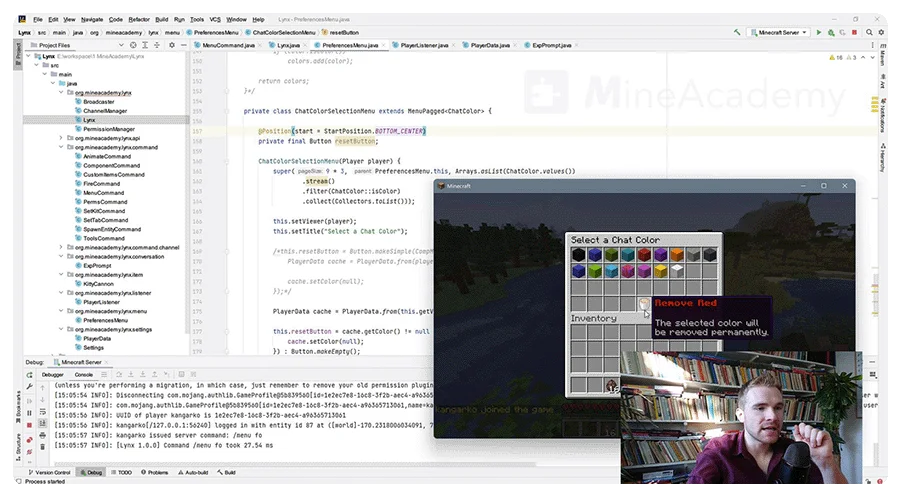 Advanced Menu & GUI Creation
Project Orion includes an extensive GUI system for menus. Create menus easily, automatically list items, add pages, buttons, navigation and more. Even live containers that players can edit which you can use for mini-games or entire server setups. It's all there.

We also talk about settings and configuration (with automatic file updating) and server to player conversations with real-life examples taken from our successful plugins.

You will even be able to design your entire GUI system from settings and sell it as a high-end premium plugin (such as Boss™ that we've been selling since 2017).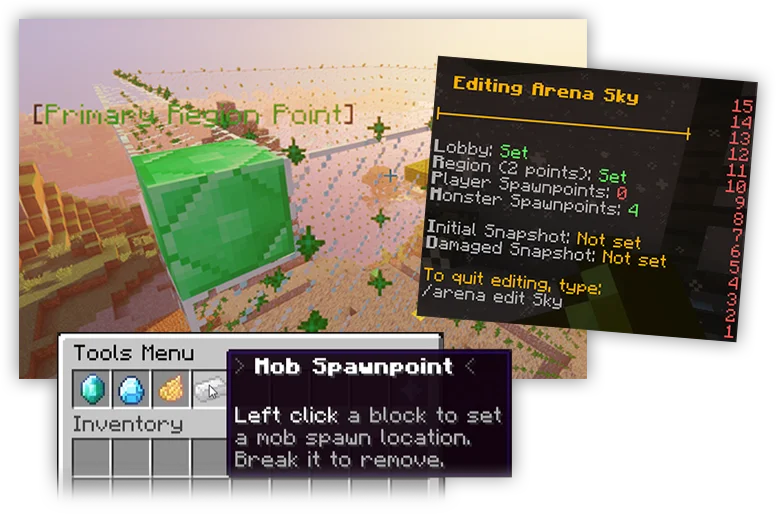 Big-Network Minigames Training
Learn to build your own SkyWars, Egg Wars, UHC, Monster Arena, CTF and virtually any minigame you desire (without spending $1,000s on developers)!

Learn everything from simple mechanics of a game to advanced logic and automated systems.

Spawn waves of monsters with increasing difficulty or use packets and resource packs to achieve a cutting edge game features like you've seen on the big networks.

Here's what you will see us build (including source codes!):

1. BedWars , EggWars, SkyWars (any other modification)
2. Permanent Games: SkyBlock, UHC (Ultra Hardcore)
3. Monster, KitPvP or Team Arena
4. Capture The Flag, Spleef
5. Advanced packet-based games such as Hide And Seek and many more!

If you have a unique idea for a never-seen before minigame, this is your time. Using these skills you will be able to create virtually ANY game you can think of. The only limit is your imagination.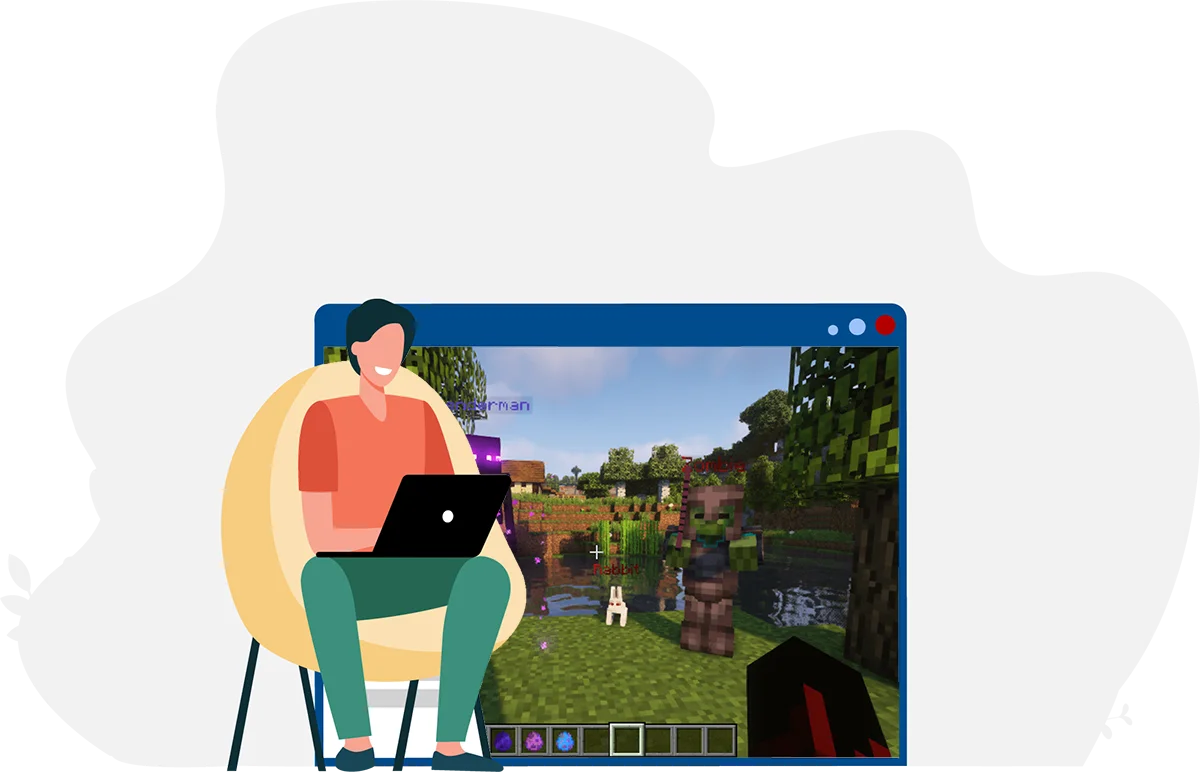 Custom Monsters & RPG Systems
What would you do if you could modify behavior of every Minecraft mob? Attacking animals, villager pets, or totally innocent zombies?

Regardless if you still code for Minecraft 1.8.8 or 1.19 we will show you how to achieve this without long hours tampering with NMS or reflection.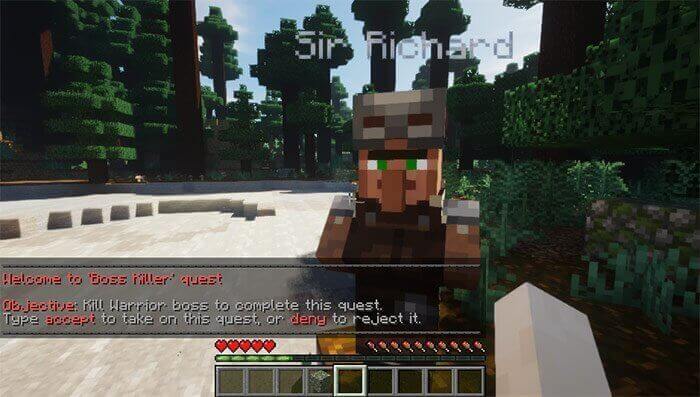 Missions & Quests Including Custom Mobs And Reward Systems
Enliven your server with human-like NPCs talking to players and taking quests!

We show you how to create NPCs giving players missions such as "Deliver an item" or "Find a certain location" or "Kill X amount of zombies in Z minutes", and even how to connect NPCs with menu systems you create in this training.

Create a motivating system for players to complete quests to increase their rank, class tier or statistic or anything you desire. We even show you how to connect this with a database for BungeeCord or your website!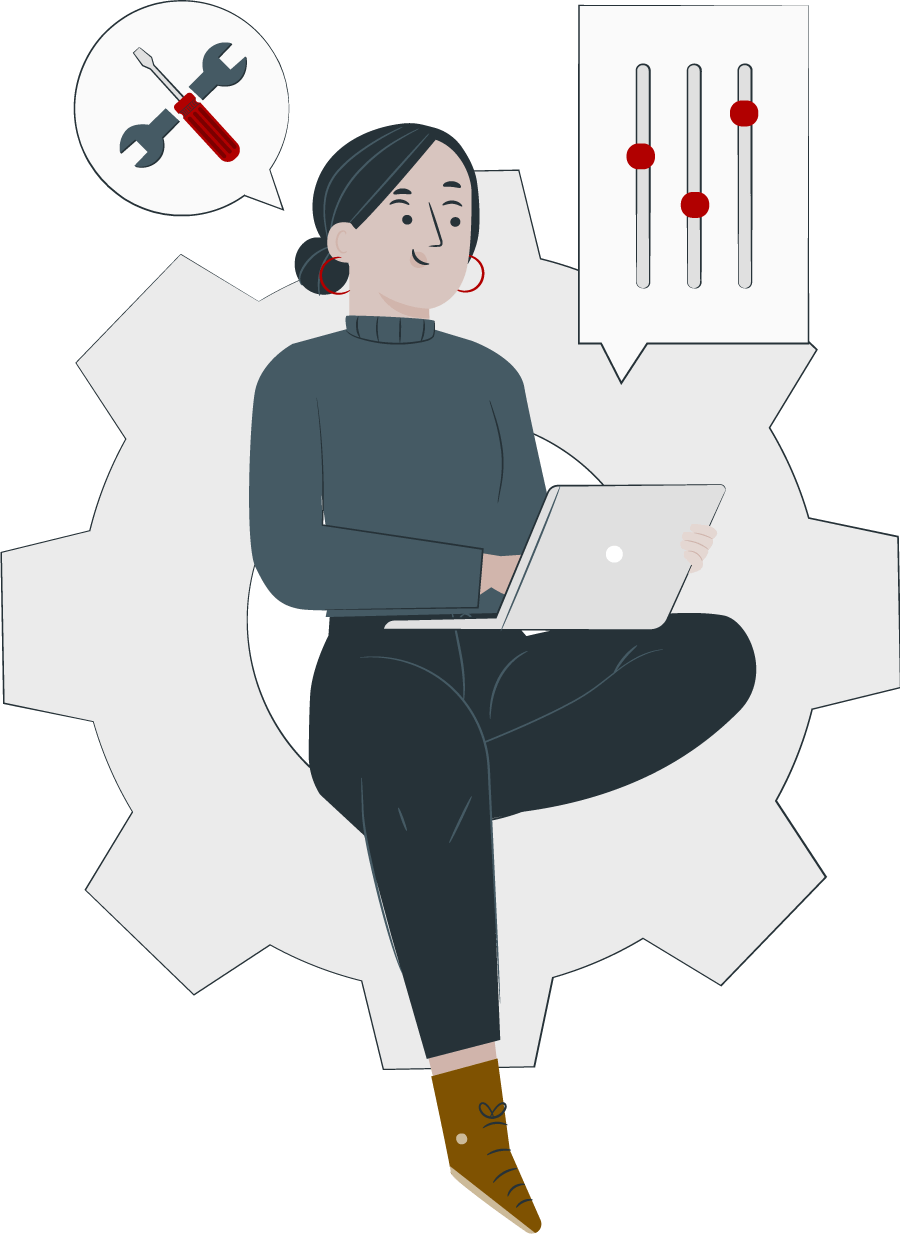 See Plugin Changes In Game Instantly Without Reloading
Even if you just changed one message in your plugin most developers have to reload everything and wait for minutes to see it live on the screen and waste time.

We show you our "hot swap" method with which you'll see plugin chances INSTANTLY right on your server without having to reload, without using PlugMan and without rebuilding and wasting time!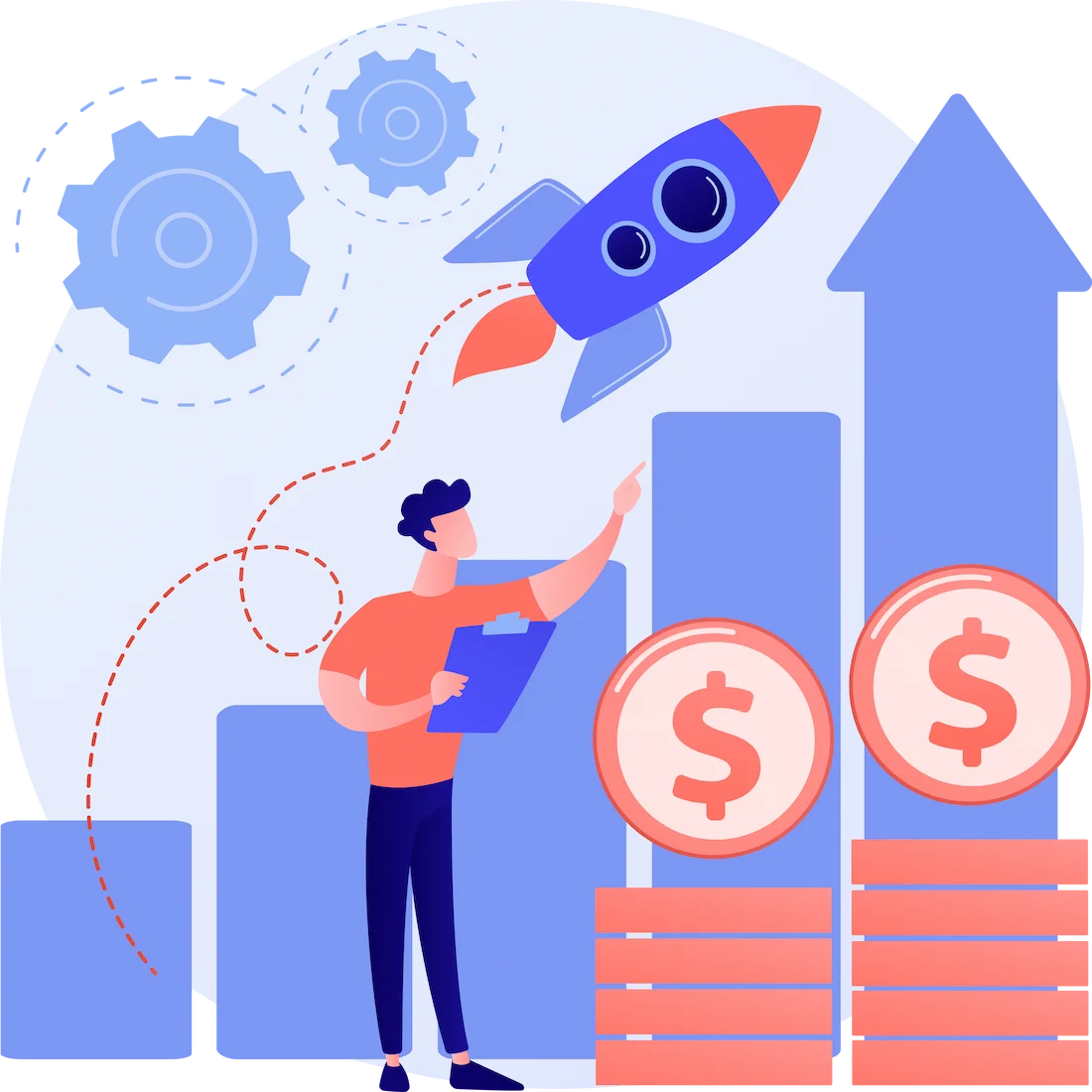 How To Earn From Your Passion By Selling Plugins Or Getting Paid Clients
How to turn your passion into a full-time income? Or even better, PASSIVE income or the 6-figure job of your dreams? (no previous sales skills needed)

1. Generating plugin/selling ideas - Many people THINK they have an amazing idea... after 3 months painfully stuck at 0 purchases. I'll show you how to literally SEE inside your customer's brain to understand their problem, and craft a solution that sells like hot cakes.

2. Sales & copywriting module - How to design beautiful sales pages with maximum conversion. I'll give you "fill in the blank" templates including top 17 converting headlines you can use TODAY to 2x or even 3x sales for your existing products (without changing anything about your product!)

3. The exact contracts we use - Non-disclosure agreement, services agreement and contractor agreement so you are fully covered when hiring people, being a client yourself or sharing sensitive stuff with anyone...

4. Dealing with chargebacks, refunds and disputes -- You'll get the EXACT messages we send to PayPal to win 99% of chargebacks and disputes to sell your plugins worry-free.

5. Hiring & firing team members training -- How to build A-players team from scratch, including the step-by-step interview process, what questions to ask, which psychometric tests to give and how to deal with conflicts and communicate.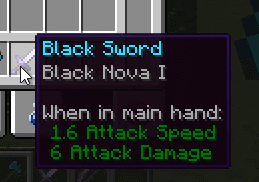 Animated scoreboard, tab, title, boss, action bar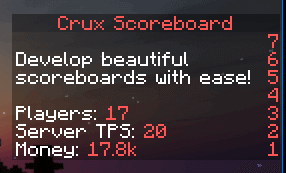 Interactive chat messages (like ChatControl)


Project Orion™ is the BEST place to learn coding & make quality plugins.
Mikolaj Is Getting International Clients
Mikolaj got a contract for a coding job and works for clients in Germany. It's a job he finally enjoys and has a lot of opportunities in the space.
Mikolaj enrolled in our trainings two years ago and have used the program to learn Java and Minecraft plugin coding, such as NMS tablist he is showing.
Tijn Created Socket Communication System
Tijn collaborated with another MineAcademy member and co-authored Hypixel prestiges plugin.
Tijn developed a standalone Java socket library, packets API, custom Java reflection API, standalone image sorter program and many of his unique templates.
Get Personal Support 2x Per Week
Here's what the author of Paper said about our trainings:

Every week our instructor is sitting down with YOU to answer ANY questions (no matter if they are "beginner-like"), and even if you don't have a microphone you can chat and get answers in real-time.
The level of support is the closest you can get from an educational institution.
Learn Java and Spigot/Paper API, create amazing Minecraft plugins and build your community. Covered by our 30-day money back guarantee.
Select the package that best suits your needs.
Standard
Full Java JDK Training (Java 8 - Java 19)

Bukkit/Spigot/Paper Training (Full API)

JetBrains 4-Month Software License

Private Community On Discord & Hub™
Premium
$
97
Lifetime Access. Includes Standard, plus:
Projects Vault

(+Private Source Codes)

Beyond Minecraft (Bungee, Discord, Web)

Advanced Systems (Claims, NPCs, etc.)

Live Coaching Calls

(Every Week)
Platinum
$
197
Lifetime Access. Includes Premium, plus:
Minigames Training (BungeeCord support)

Selling Plugins

(+Anti-Piracy)

Marketing & Copywriting Training

Hiring & Firing (+Contracts & NDAs)
30-Day Money Back Guarantee
Create your own Minecraft plugin even if you never coded anything before in 30 days or less - or your money back.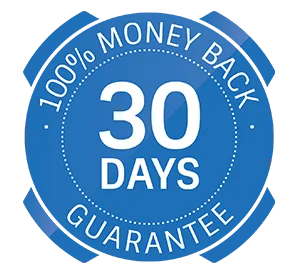 The reason behind our strong guarantee includes years of effort put into making this program, 2,000+ of students coached and tens of thousands of hours spent updating the content to patch bugs, improve existing modules to ensure maximum learning and retention.

And if you've went through 30% of any part of our program and are not absolutely satisfied with the quality of our training, you owe us absolutely nothing.

Simply email [email protected] within 30 days of your purchase we will send you a prompt and a courteous refund.
Bonus #1 - 4 Months Of Paid Software Licenses
Companies like Google or NASA use JetBrains to code amazing programs. We now work with JetBrains so now you can too!
With Project Orion you will get a FULL 4-month license for a JetBrains premium software (IntelliJ Ultimate, PHPStorm or PyCharm, etc.)! The coupon codes that we provide are for personal subscriptions that can be used by individual developers. 
And after the 4-month period, JetBrains provides a 40% discount on any purchase you choose.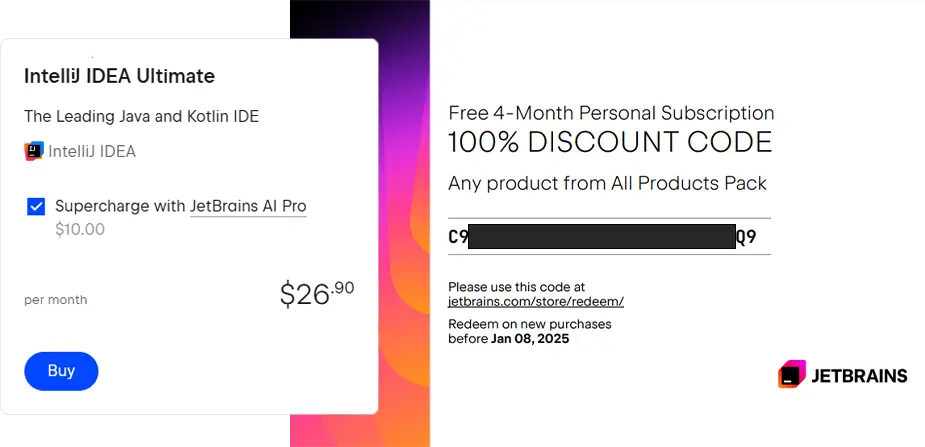 Value: 16.90 Euro * 4 Months = 67.6 Euro = $70 USD
Yours today: INCLUDED IN ALL PACKAGES
Bonus #2 - $1,560 In Live Coaching Sessions
Personalized advice is the BEST and FASTEST way to explode your Minecraft network and get an unfair advantage over anyone else learning "by themselves" from YouTube or outdated Spigot articles. 
This is THE CLOSEST that you can get to an instructor standing behind your shoulders reviewing your work and advising your 1:1.
Our standard rate is $50/hour and $30/hour for alumni students, however with Project Orion™ you are getting 52 calls as a bonus at NO COST TO YOU!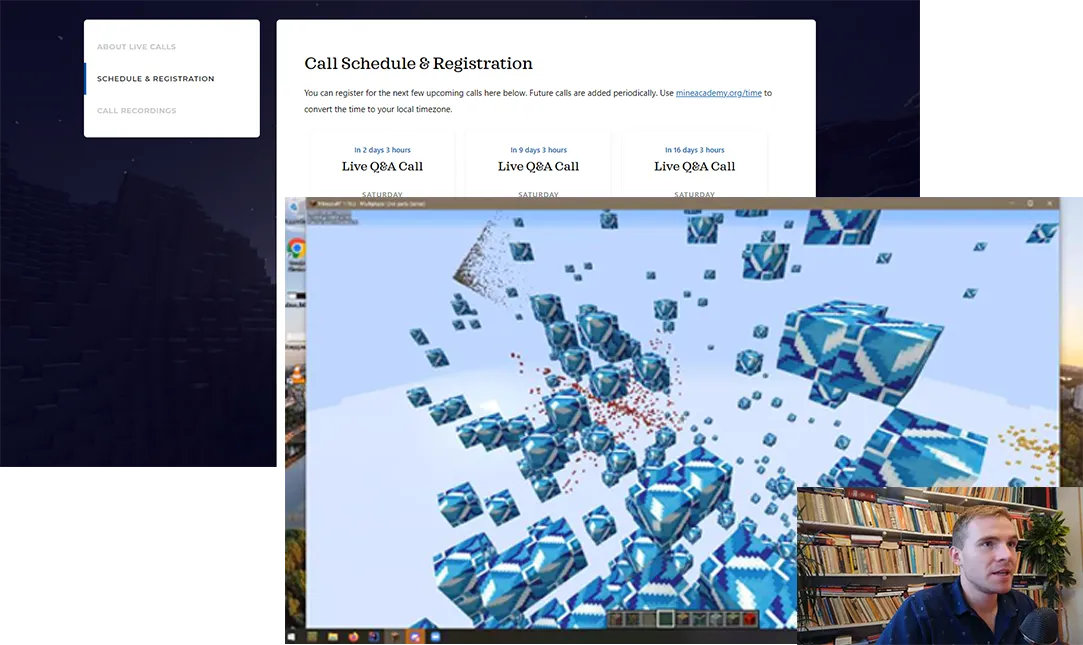 Value: $30/hour for 52 calls = $1,560 USD
Unlike colleges who hire theorists, you will get access the best of coaches in Minecraft:
Project Orion™ is a fully interactive platform where you access videos and source codes. Each lesson has discussion and notes for easy access.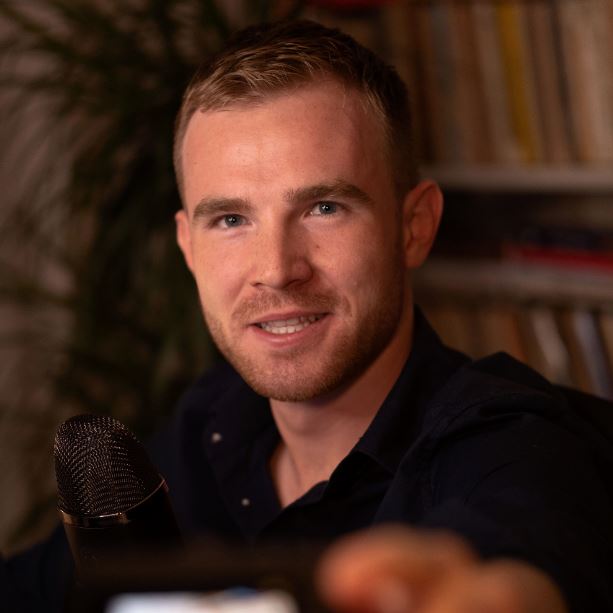 Matej Pacan is your Project Orion™ instructor. Since 2012 he generated 700k plugin downloads and over 30k players on his own network.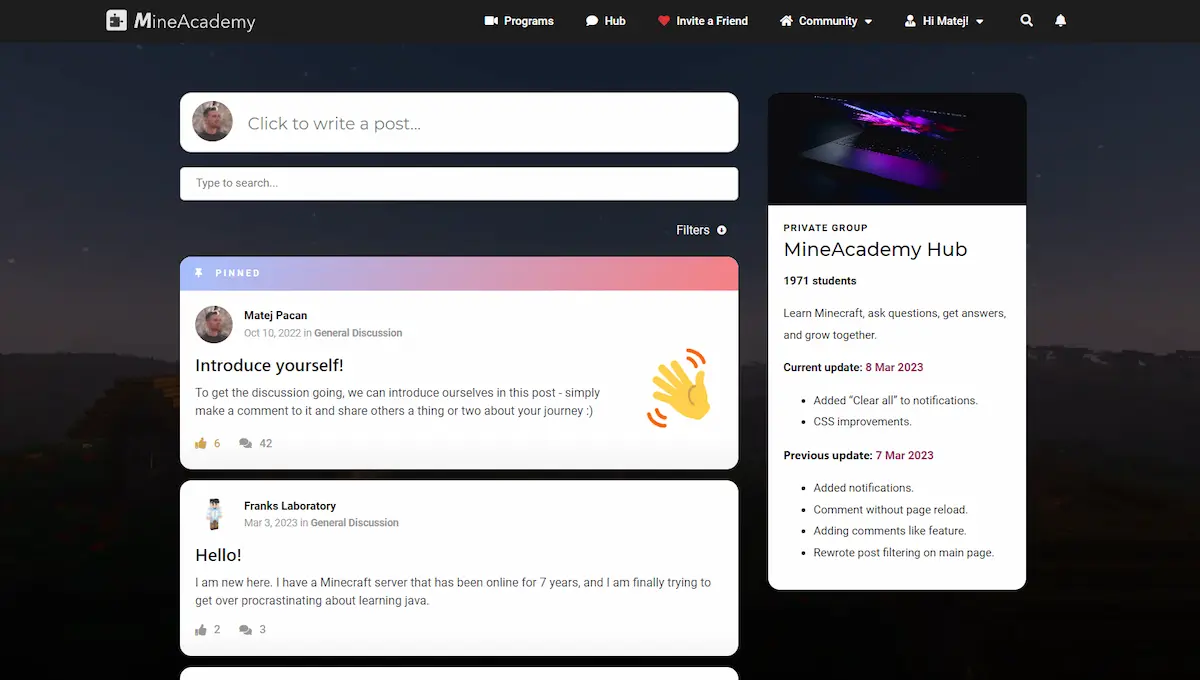 Hub™ & Discord are our private communities. Ask questions, find friends and get your code reviewed for maximum progress.
2,000+ people got a chance to fulfill one of their dreams since they started playing Minecraft
Learn Java and Spigot/Paper API, create amazing Minecraft plugins and build your community. Covered by our 30-day money back guarantee.
Build THE Community To Return To
Magnetize players to stay in the first 30 seconds of them joining.
The few servers that prosper and grow are the ones with laser focus on a certain game type and a community (fandom) around it.
Building magnetic experience is impossible if you glue 50 random plugins together. You want a great server, you have to make it custom-tailored to your players.
Once you master plugin making, you will be able to use anything Minecraft has to offer in unique, new ways, on demand. Without expensive developers, without months spent wasting finding out the perfect plugin. The perfect plugin is the one you create.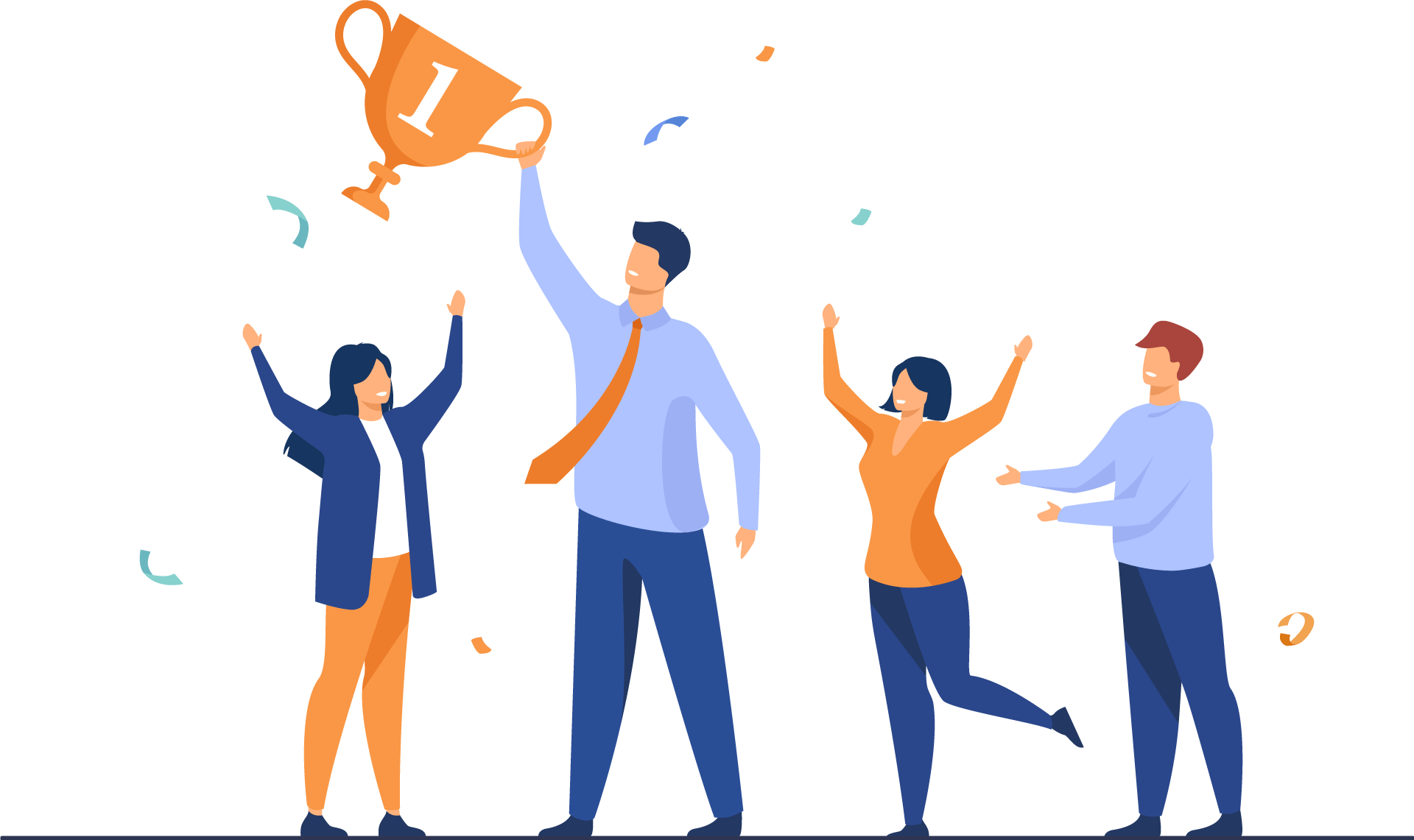 Learn Java and Spigot/Paper API, create amazing Minecraft plugins and build your community. Covered by our 30-day money back guarantee.