Boss™ 4 is a major upgrade to the legacy codebase mostly written in 2017. Almost 90% of the plugin has been rewritten, that is over 8,157 lines of code!
We're proud to have finally brought the features everyone asked for, here's what's new: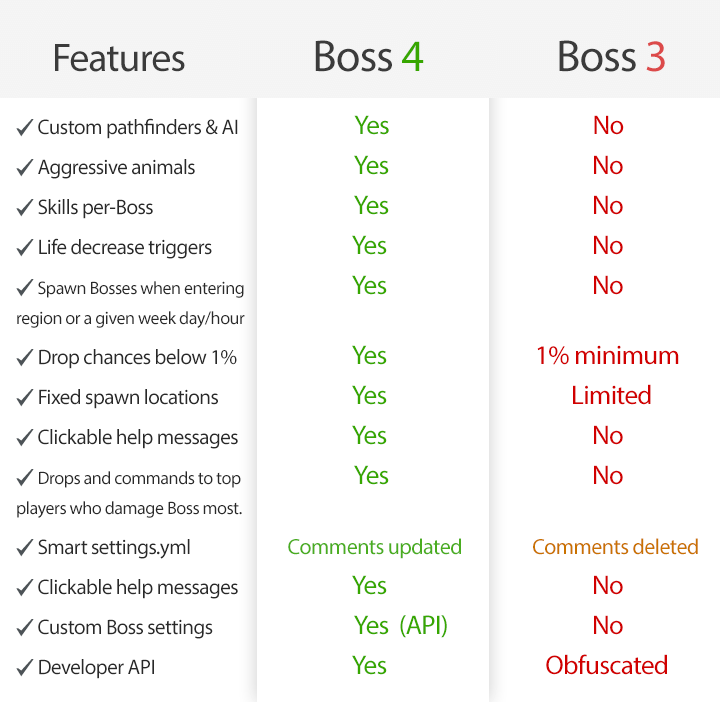 No, if you purchased Boss™ on SpigotMC, Polymart or BuiltByBit (formerly MC-Market), you don't! 
Click this link to transfer your license for free.
Absolutely, we've extended our refund policy from 14 to 30 days because we're so confident in the quality and craftsmanship of Boss™.
If for any reason, you're not satisfied with our product, you owe us absolutely nothing. Simply contact [email protected] within 30 days of your purchase and we'll send you money back.
Please note that you won't be able to repurchase again.