FREE UPGRADE FOR SPIGOTMC BUYERS:
Unbelievable Custom Monsters
Scroll below for upgrade options.
If you have purchased Boss™ on SpigotMC, contributed (translated the plugin, helped on GitHub or through other means) or tested it, you can get a free lifetime upgrade to Boss™ 4.
Yes, even if you purchased the plugin back in 2017, you can get a free upgrade right now.
PS: For changelog between Boss™ 3 and Boss™ 4, please see this link.
Fill the form below to apply for our free update offer:
Boss™ 4 is a major upgrade to the legacy codebase mostly written in 2017. Almost 90% of the plugin has been rewritten, that is over 8,157 lines of code! We're proud to have finally brought the features everyone asked for, here's what's new: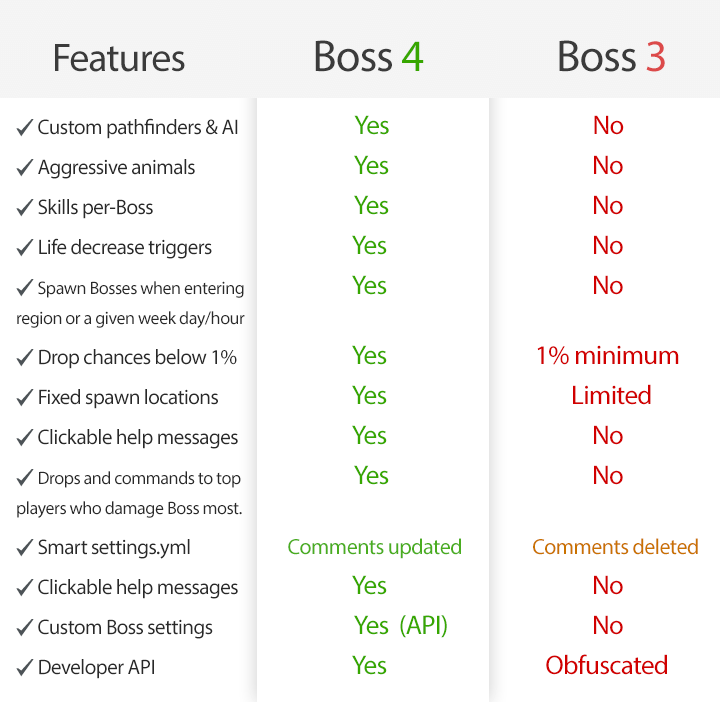 Your Minecraft server 2.0 has been waiting for this.