Power your Minecraft desires.
Code Minecraft plugins and build highly customized Minecraft servers from the ground up. 
Grow your player-base, make players stay, scale with advertising and launch your server 2.0.

Over 1,271 reviews for our own plugins, software and trainings.
Trustpilot score
Independent consumer rating.

What is MineAcademy?
We teach people coding by playing Minecraft. We'll create visual apps called plugins. No more spending months learning abstract code.

Why are you different?
We're the first educational platform in the world using Minecraft to learn code. You will be creating 100% real-life apps you can publish and sell from day one.

Who is this for?
From beginners who've never coded before to experts looking to fill in the gaps, our training covers everyone.

What do you teach?​
We teach the full stack — Java JDK, Bukkit, Spigot/Paper, BungeeCord, databases, Discord bots, Minecraft server management & psychology.
Minecraft Has Evolved, Will You Survive?
MineAcademy hosts the top 3% server owners to stay at the peak of innovation and adapt.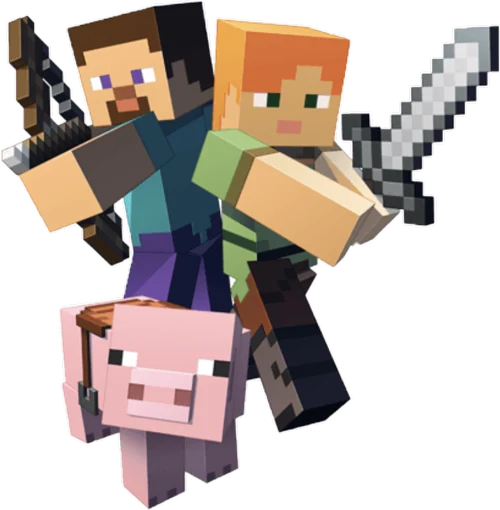 We Bring Minecraft Where It Used To Be
Most servers are stuck in a constant cycle of bug fixing, micromanaging things you should not be and wasting time. At the end, many run out of cash and shutdown forever.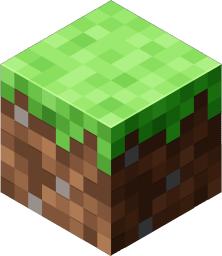 Many server owners know very little about coding or rely on friends or developers to make plugins. New Minecraft updates break stuff, developers go inactive and it becomes too chaotic having to do everything alone and keep up.

Existing plugins often won't do what you want them to do. They are hard to configure and cannot be customized to fit your server style and needs.

Maybe you have an amazing idea but never transform it into a reality because you don't have the time, the skill, or not large enough budget.

90% of Minecraft servers end dead empty and if new people show up, they don't stay because it's empty. Server owners lose motivation for the game.

Some wanted to continue but bigger networks came in, wiped their player-base away and left them helpless.
Unique Server, Happy Players
There is a rare 3% group of Minecraft server owners who "made it". How?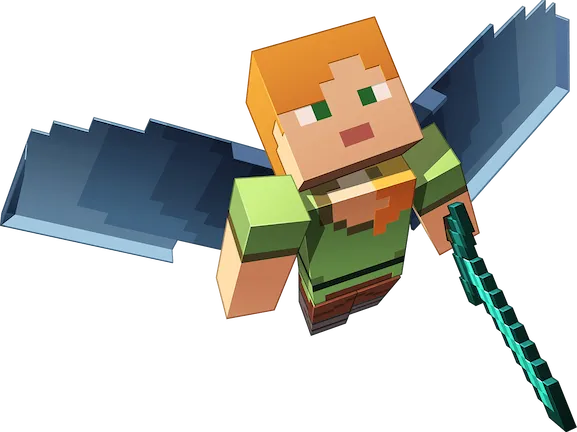 These servers have everything built from the ground up, their owners actually implemented their ideas to realities and it blew up. They offer something unique and tailored to their needs and players love it.

All of this makes their players magnetized and attracts new players in, growing their server every day of the year. Their server is self-sustainable and brings money to hire talented people, to grow at a rapid pace.

Some of those people desire to get big and international, others just want to have a true community server. All of them desired hate/hack/troll-free environment and they actually achieved it.

Their servers are running error-free even on Minecraft updates. These are the ones that keep Minecraft community alive.

The question is – will you be one of them?
We've been publishing plugins and helping Minecraft server owners since 2013. This is the real education platform, and students speak for themselves.


4.7 stars from 1,278 customer reviews
Whether you're brand new to Minecraft or run a well-established network, MineAcademy has you covered.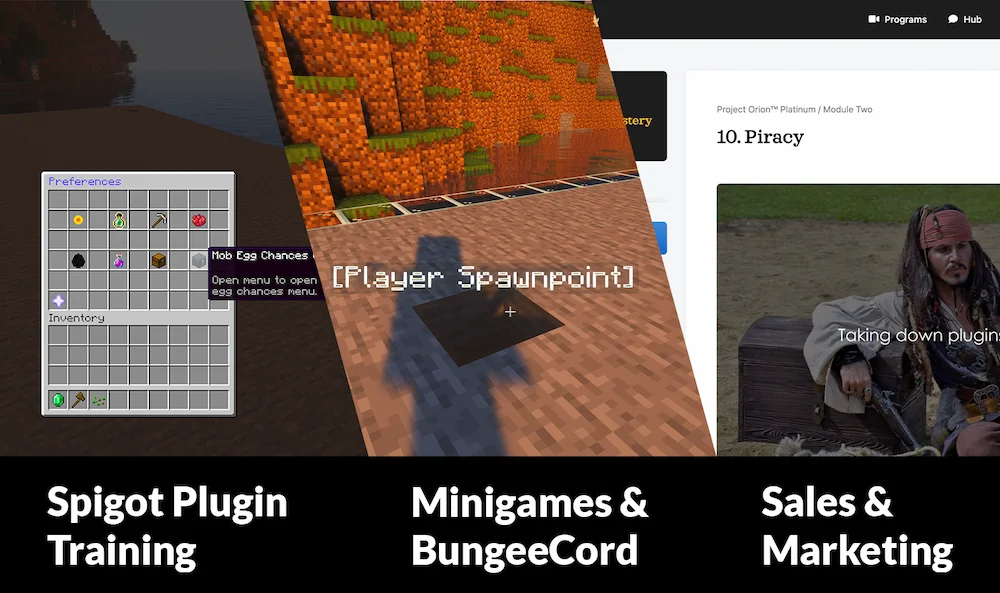 Requires no previous tech knowledge. Master Java & code amazing Minecraft plugins.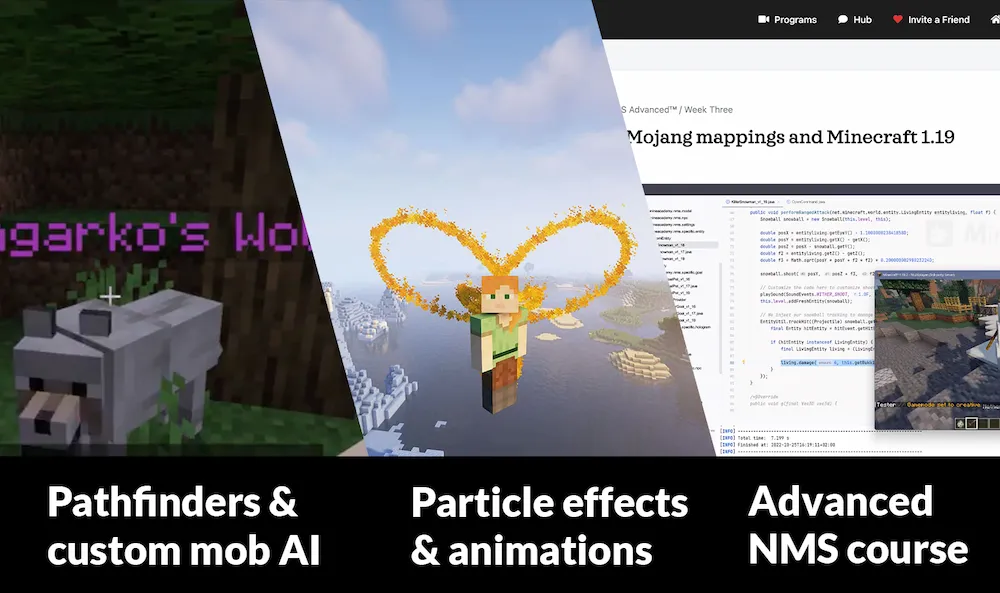 Use everything Minecraft has to offer, build amazing servers & become #1.
Here's everything you need to succeed and have fun while learning a lucrative skill.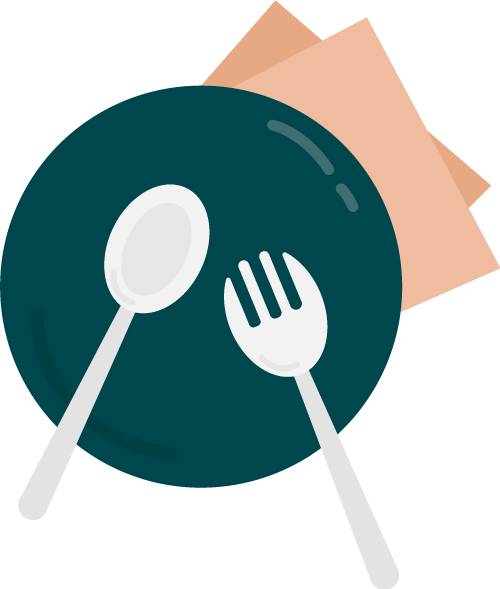 We code all of our own software
Our instructor has been writing software since 2013 (ChatControl, Boss, CoreArena, and more). We've spent 10,000+ hours practicing what we teach.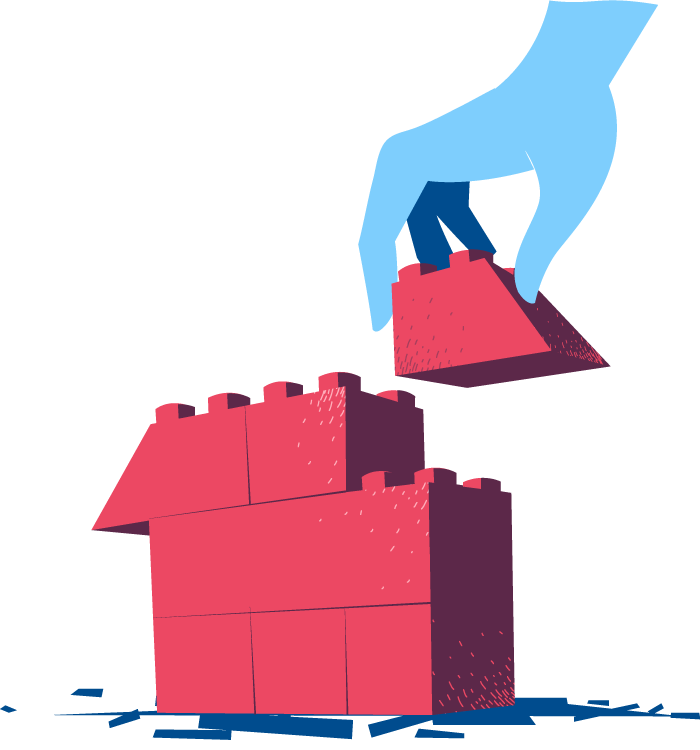 We developed the Foundation
Staring at a blank screen knowing how much time it'll take to code is demotivating. We've developed the Foundation build system & library to help you focus on what matters by removing repetition and frustration.
We host a talented community
Learning is lonely when you're surrounded by "normal people" who just don't get it. Join our 1,500+ member community, make friends and have fun!
We provide expert mentorship on demand
No matter how good a training is, you'll have questions. Sometimes you just need that one advice to get unstuck, so we offer live coaching, every week.
Go through the content at your own pace, get help along the way. You get lifetime access and weekly 1:1 coaching calls with a professional instructor.
Online e-learning platform
We've custom-coded our entire learning portal so you can watch the training, take notes and discuss in one place.
Access the training online from any desktop or mobile device, anywhere in the world, anytime you like.
No-one is here just for the videos.
The best way you learn is when you test it yourself, that's why we have action items and resources that'll get you started quickly.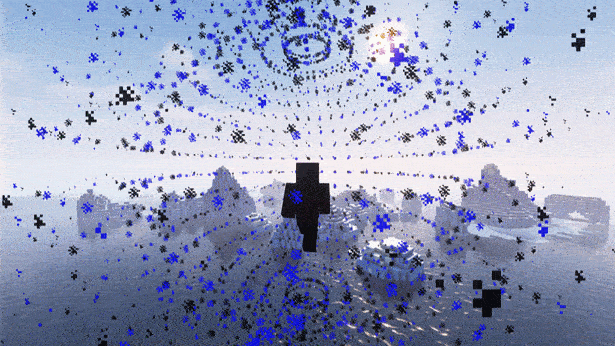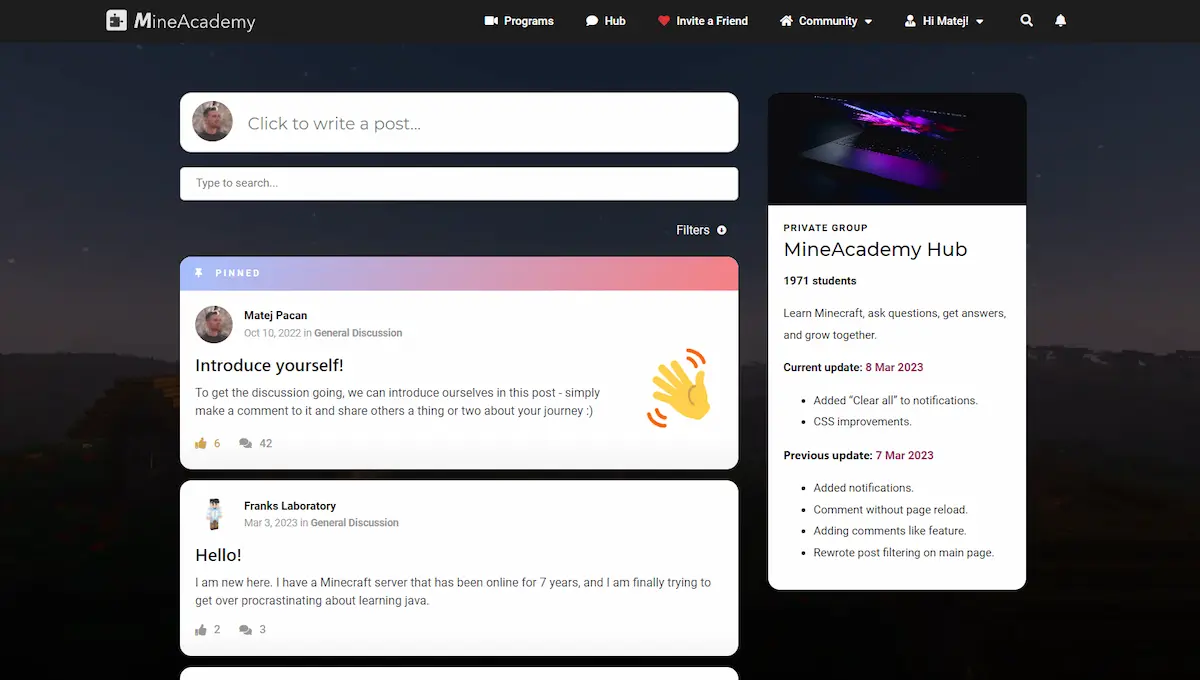 Join an energetic community of people on the same wavelength as you. 
Coding is lonely when you're surrounded by "normal people" who just don't get it. Get inspired, ask questions, generate ideas, make friends and have fun!
Personal mentorship on demand
Get personalized mentorship from experts who can troubleshoot your problems and provide direction. 
Join our weekly live Q&A calls, write in our community group, get support 24/7/365.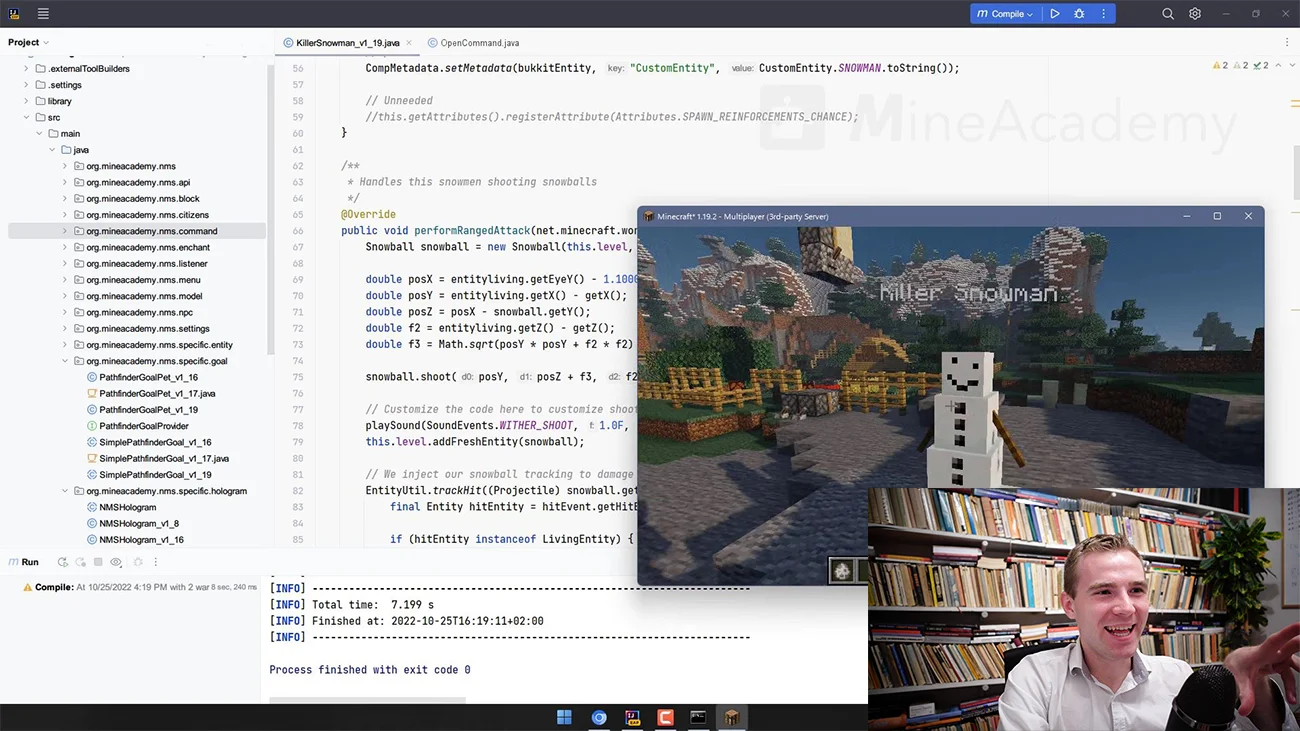 Learn Everything, Conquer Anything
We teach you everything you need to succeed in Minecraft today, tomorrow, in the future. Regardless if you're a big network or a small community server.
Develop an entirely new game within Minecraft using everything Minecraft has to offer.
Get more players and make them stay, get a deep psychological understanding of their desires. 
Stop losing players. How to get to their level of quality without hiring expensive developers.
Error-free plugins even when Minecraft updates or developers go inactive. 
Protect your server against updates breaking your plugins and features so you can update stress-free. 
Dealing with griefers, hackers, trolls, haters, negative players and abusive staff members.
Connect your website to your database. Voting system, PHP scripting, banlist, VIP payments.
Develop unique plugins Spigot and Paper. Hook into any library, event, understand & master NMS, packets.
Proven methods to get more players and make them fall in love with your server once they join.
See code changes instantly without reloading and recompiling. Live debug mode for Eclipse & IntelliJ.
Grow beyond one server. Setting up from scratch, coding bungee-only and hybrid plugins.
Create unique atmosphere on your server. Vanilla, semi-vanilla, RPG, creative plots, multiverse, events.
Store data from plugins on bungee or MySQL. Synchronize plugin configs & player data.
Build an amazing community where players want to return to, create irresistible story or theme.
Add innovative features to your server you can't find anywhere else. No copy paste, no finished plugins.
Earn money from your server or premium plugins, protect yourself from leakers, legal issues, taxes.

Community You Can't Find Anywhere Else
Join 1,600+ Discord and 1,900+ Hub™ members motivated and hungry for results. We're all in.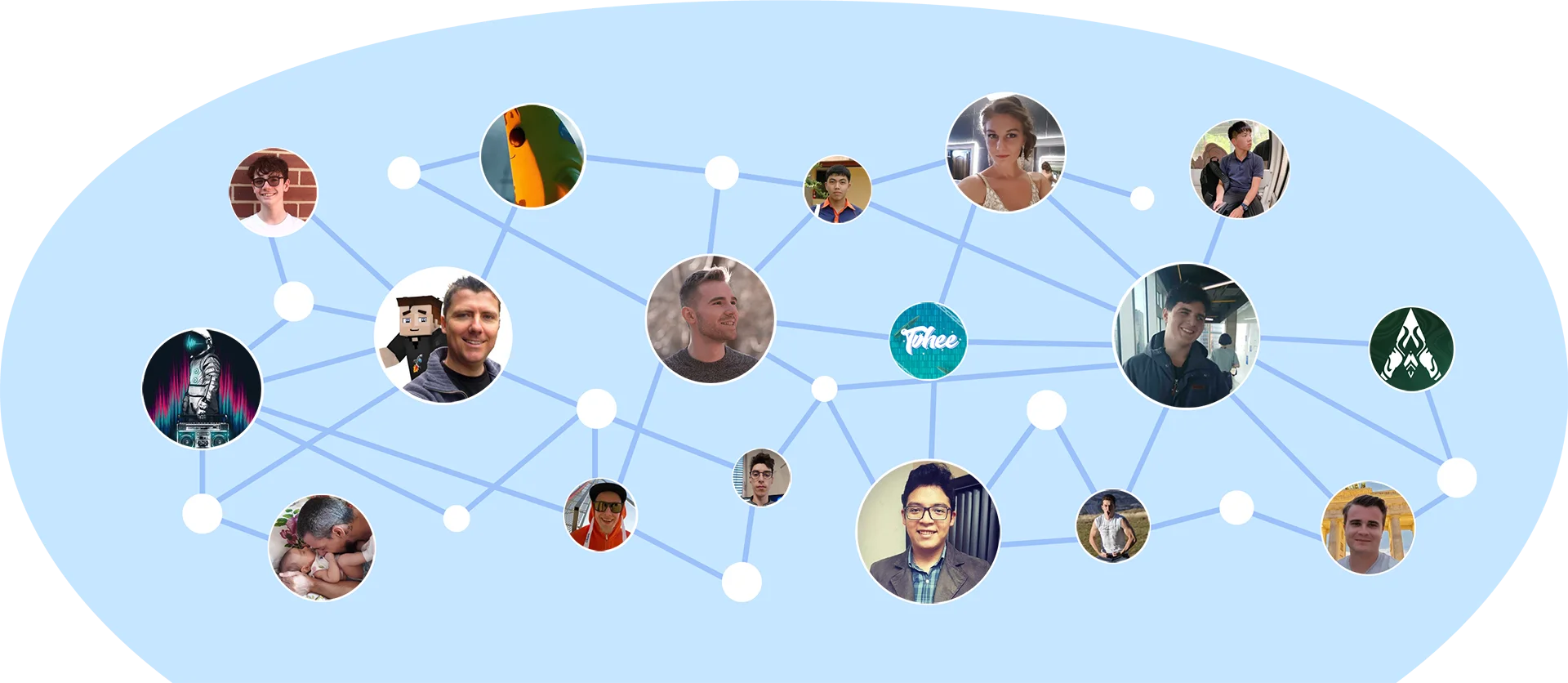 Get the latest stories from MineAcademy, every week.
Yes, I'd like to receive the MineAcademy weekly brief and occasional marketing communication. Unsubscribe at any time.
See Privacy Policy for more information.