Power your Minecraft desires
Code Minecraft plugins and build highly customized Minecraft servers from the ground up. Even if you never coded anything before.
Grow your player-base, make your players stay, scale with advertising and launch your server 2.0.
Supercharge your Minecraft experience
From ideas to reality, MineAcademy supercharges your Minecraft experience. 
Build whatever you desire, become whoever you want to be.
Minecraft has evolved, will you survive?
Code your own Minecraft plugins fast without experience
Become self-reliant and self-sufficient
Understand Bukkit / Spigot / BungeeCord
Build highly customized server from the ground up
Advertise your server to get more players, understand their psychology & make them stay
Find reliable developers and Youtubers, build a team
Monetize your server to grow without becoming money-hungry
We bring Minecraft where it used to be
Most server owners get stuck in a cycle of constant updates, broken plugins, frustrated with errors, micromanaging players and wasting time.
They know very little about coding or rely on friends or developers to make plugins for them. New Minecraft updates break stuff, developers become inactive and it's too hard and frustrating to do everything yourself and keep up.
Existing plugins don't do what you want them to do. They are hard to configure and cannot be translated into your own unique style and needs.
Most people have amazing ideas but they never transform them into reality because they don't have enough time, no idea how, get overwhelmed or simply run out of money.
The servers end pretty empty and if new people show up, they don't stay because it's empty. Server owners lose motivation for the game. Some wanted to continue but bigger networks came in, wiped their player-base away and left them helpless.
At the end, many server owners have to close their server. 
Unique server, happy players
There is a rare 3% group of people who experience a totally different cycle.
They have everything done by themselves or their group, from ideas to reality, no copy paste and you can't find this anywhere else. Their servers have very innovative features on demand and offer something unique and tailored to their needs.
All of this makes their players willing to stay and attracts new players in, growing their server. Their server is self-sustainable and they can pay for upgrades and bring more talented people in, accelerating this process.
Some of them desire to get big and international, some just want to have a special bond between them and their community. All of them desired hate-hack-troll-free environment and they actually achieved it.
Their servers are running completely error free for a long time. These are the ones that keep Minecraft community alive.
The question is – will you be one of them?
Certainty, Quality, Trust, Results
We have been in the game since 2012 and been involved with SpigotMC.org for over 8 years.
This is the real education platform, and students speak for themselves.


4.85 stars from 983 customer reviews
Here's everything you need to succeed and have fun in Minecraft.
We eliminated the guesswork of starting and figuring all by yourself. Follow practical step-by-step instructions and systems we've been using for years.
Coding from scratch is hard. We focus on rapid development so you can focus on what matters the most – building a happy, customized server.
Learning is lonely when you're surrounded by "normal people" who just don't get it. Join an active community to grow, make friends and have fun!
No matter how good a training is, you'll have questions. Sometimes you just need that one advice to get unstuck, and we are there for that.
Learn everything, conquer anything
The building is only as tall as the foundation is strong enough to build on. We teach you
everything you need to succeed in Minecraft today, tomorrow, in the future, and against big networks.
Why people play Minecraft, understand their desires so you can get more players & make them stay.
How to prevent loosing yours players. How to get to their level of quality without hiring expensive developers.
Develop an entirely new game within Minecraft using everything Minecraft has to offer.
Error-free plugins even when MC updates or developers go inactive. How to auto update plugins and their settings.
Protect your server against updates breaking your plugins and features so you can update stress-free. 
Dealing with griefers, hackers, trolls, haters, negative players and abusive staff members.
Connect your website to your database. Voting system, PHP scripting, banlist, VIP payments and more.
Develop unique plugins for your needs using Spigot and PaperSpigot. Libraries, events, commands, NMS, packets.
Proven methods to get more players and make them fall in love with your server once they join.
See changes in code instantly in the game. Test code without reloading and recompiling. Live debug mode for Eclipse & IntelliJ.
Grow beyond one server. Setting up from scratch, coding bungee-only and hybrid plugins.
Creating unique atmosphere on your server. Vanilla, semi-vanilla, RPG, creative plots, multiverse, events.
Store data from plugins on bungee or MySQL. Synchronize plugin configs & player data.
Get a true community feeling, special bond with your players, story or theme, environment for players to return to, daily.
Develop a mature server with innovative features. No copy paste, unique experience, can't find this anywhere else.
Become self-reliant, earn from your server so you can grow it, selling premium plugins, piracy, legal, taxes.

Whether you're brand new to Minecraft or run a well established
network, MineAcademy has you covered.
From zero to 1 with no tech knowledge. Master Java, code amazing Minecraft plugins.
Use everything Minecraft has to offer, build amazing servers & become #1
Never programmed before? Busy schedule? Slow learner? Go through the content at your own pace, get help along the way,
practice as much as you need. You get lifetime access and 2x/weekly live coaching calls included for free.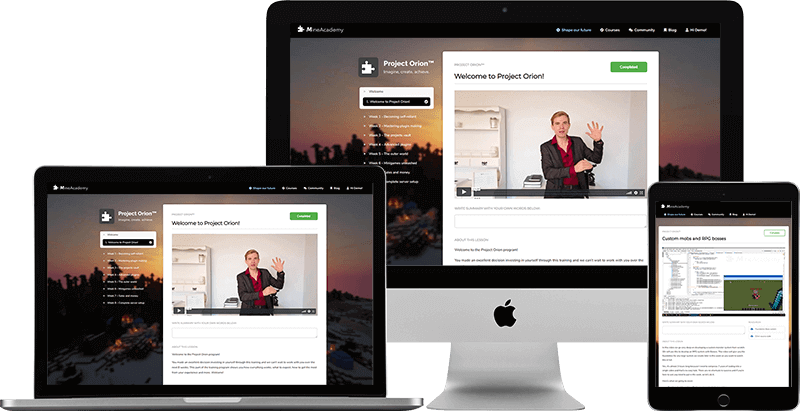 Online e-learning platform
Watch training videos in stunning 1080p and soon with English captions. 
Access the training online from any desktop or mobile device, anywhere in the world, anytime you like.
No-one is here just for the videos.
The best way you learn is when you test it yourself, that's why we have action items and resources that'll get you started quickly.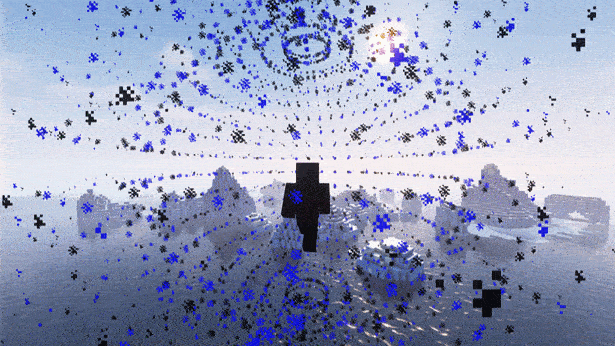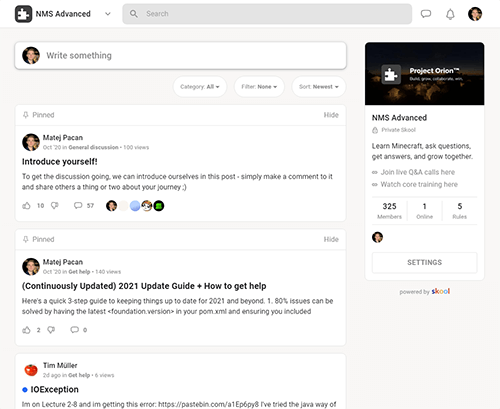 Join an energetic community of people on the same wavelength as you. 
Coding is lonely when you're surrounded by "normal people" who just don't get it. Get inspired, ask questions, generate ideas, make friends and have fun!
Personal mentorship on demand
Get personalized mentorship from experts who can troubleshoot your problems and provide direction.
Jump on our twice per week live Q&A calls, private support group and 24/7/365 support.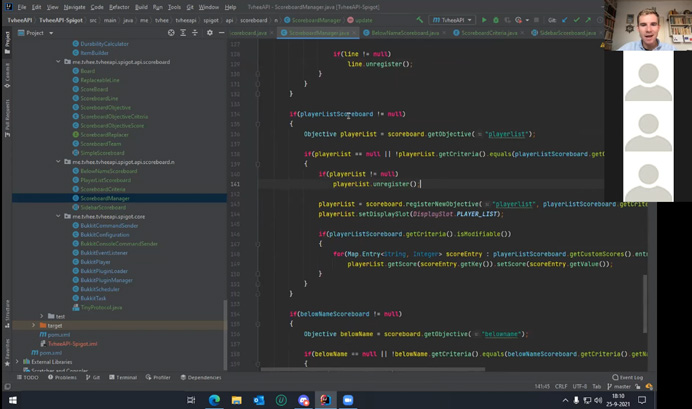 Thousands of people around the world have used MineAcademy's products to start their own
server, improve their knowledge, grow their existing server and change their life.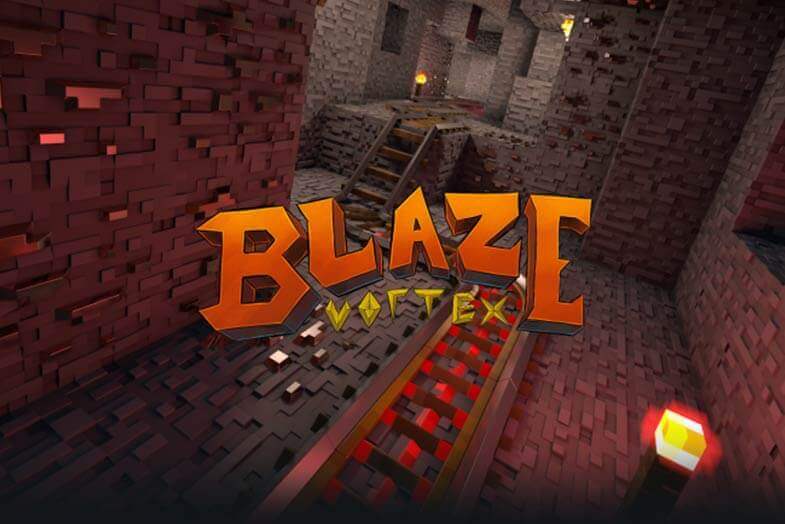 BlazeVortex
Fredericus Van Der Meer
Leading Factions server relies on ChatControl to monitor their chat 24/7
Jack B.
JackOUT
Jack shows his SkyWars, Throwable Axes, Custom Mobs and Turret plugins he's created.
JarFiles
Julian Staudt
Developer for Amazon Alexa Skills, SmartHome APIs and the EasyBackup plugin
The question is – can you do it?
Our students become self-reliant and do their original concept instead of copying. They bring their own personality to life. Many develop a royal community. If they can do it so can you!
Are you ready to join the revolution?
Your Minecraft server 2.0 has been waiting for this.