How To Earn 7K/Mo From Selling "Tiny Apps" Or Landing High-Paying IT Jobs
Get The World's Most Sought After Skillset — Become Location, Pandemic And Economy Independent — And Get Freedom By Selling Tiny Apps In 6 Weeks

Over 1,271 reviews for our own apps, software and trainings.
Trustpilot score
Independent consumer rating.
Trusted By JetBrains 
Includes access to premium software and tools used by Google and NASA developers for free.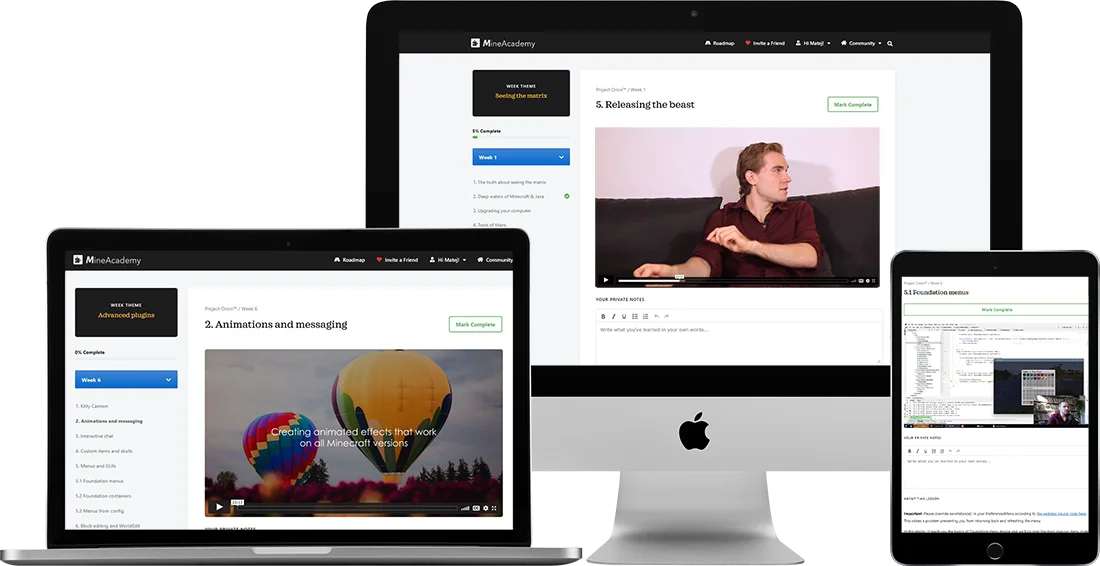 "This program has helped me get into a job of cybersecurity." -Scott

You're Covered By Not One, But TWO Guarantees
To Make This Decision Completely RISK-FREE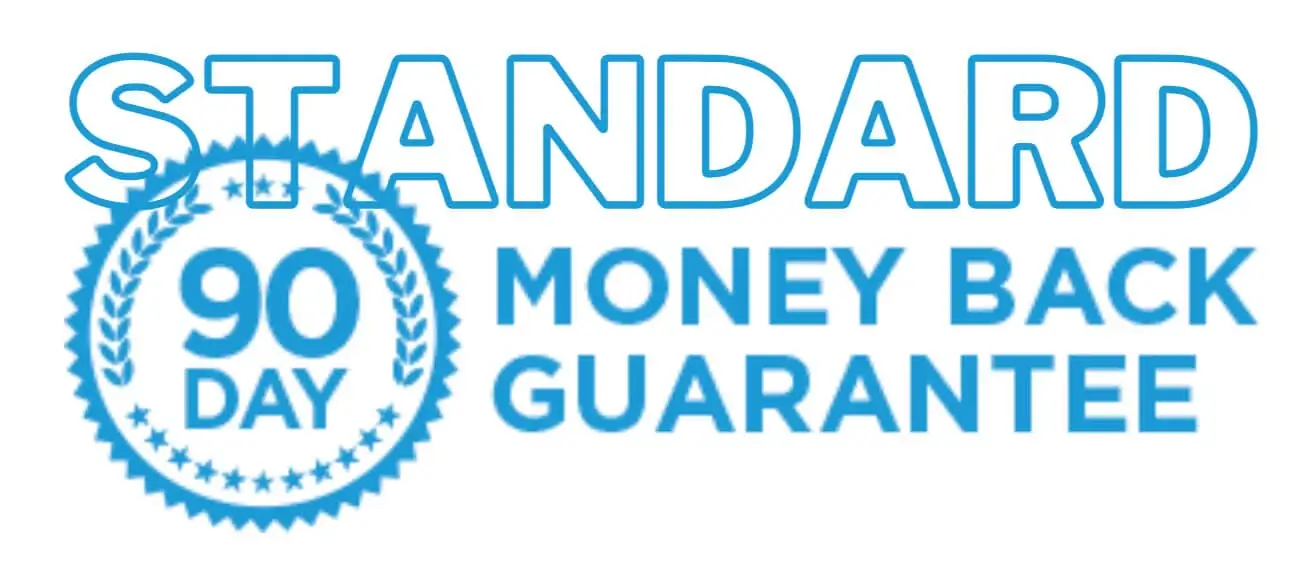 (1) STANDARD 90-DAY MONEY BACK GUARANTEE
We guarantee that by completing this training you will get a fully working app you can sell in 30 days or less. You have another 60 days as an extra time.

And if you have gone through the training and did not see results, email us at [email protected] within 90 days and we'll refund you in full.

All I ask is you give the program an honest try by watching the videos and trying out the techniques. You either get real results or your money back.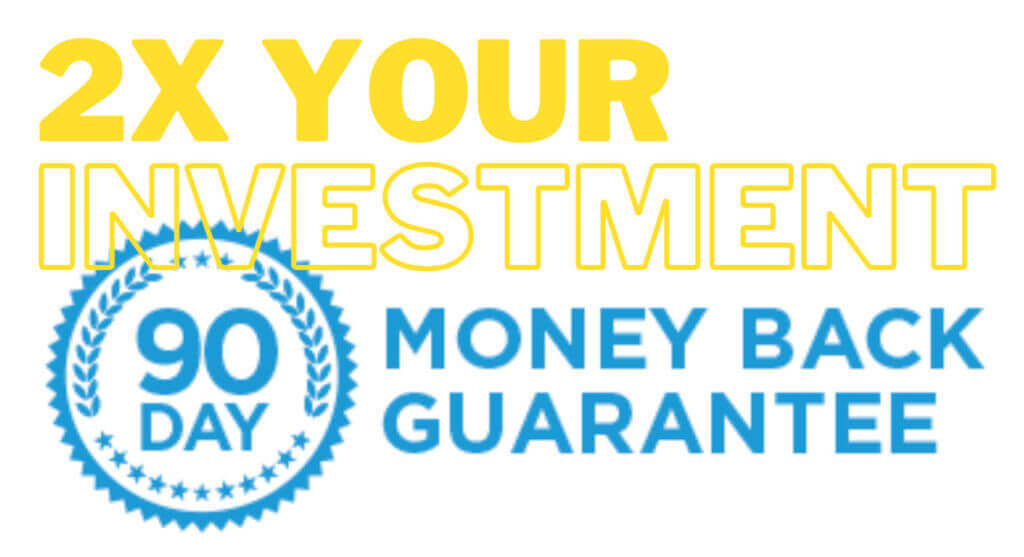 (2) DOUBLE YOUR MONEY BACK 90-DAY GUARANTEE
If you have gone through the program and haven't generated at least $1,000 back in 90 days, then not only I'll refund you in full, but also PayPal or Wire you an extra $1,000 as an apology for wasting your time.

I'll simply ask you to watch the training, keep a quick 1-2 sentence per day diary in a Google Doc of lessons you learned and actions you took every day and publish 2 apps on the marketplaces you will see in the training.

You either double your investment by taking the course or by showing me that it didn't work for you. It's as risk free as it gets.
"Thank you for helping people like me overcome the fear of coding." -Wiktor

Never coded before? Busy schedule? Need extra time? Go through the content at your own pace, get help along the way. You get lifetime access and weekly 1:1 coaching calls with your instructor.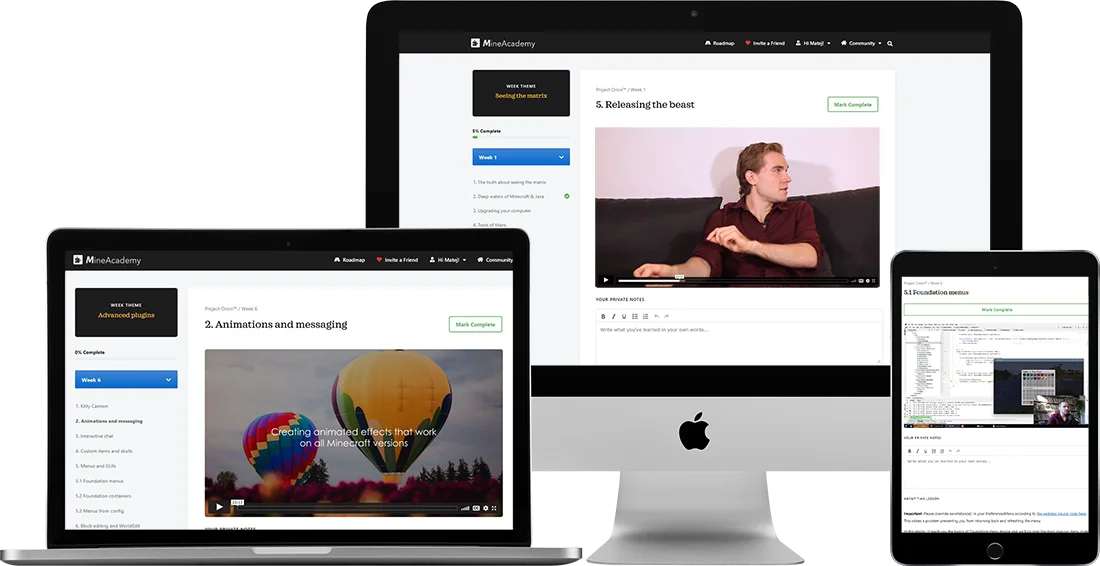 Online e-learning platform
We've custom-built our entire learning portal so you can watch the training, take notes and ask questions in one place.
Access the training online from any desktop or mobile device, anywhere in the world, anytime you like.
Learn visually & create fast
The best way you learn is when you see it yourself. That's why we have visual action items and resources that'll get you started quickly. 
Even if you're not a visual learner, we provide tons of downloadable materials and bonuses you can complete in your own time, at your own pace.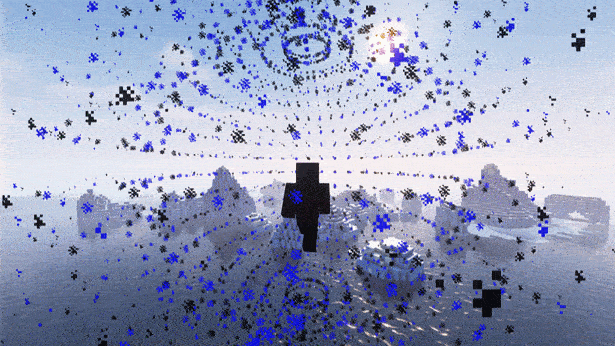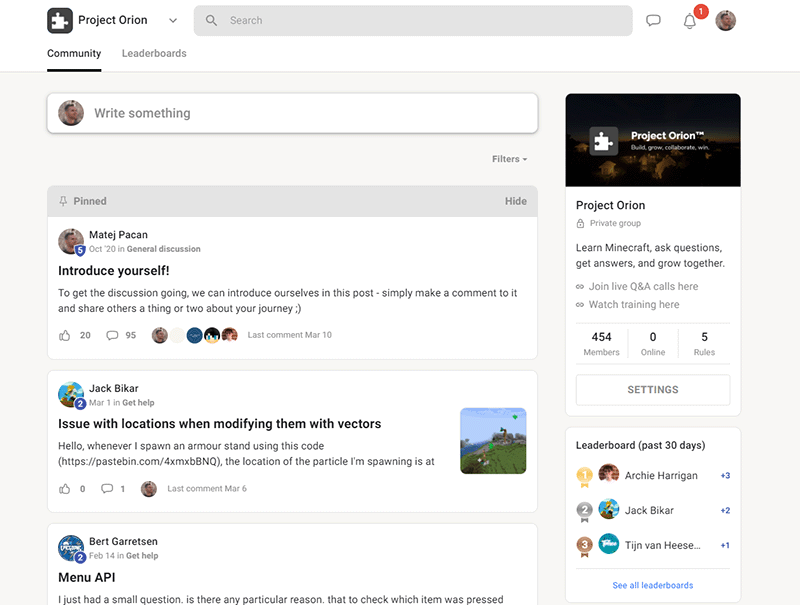 You become the average of the 5 people closest to you. Imagine what would happen if you started surrounding yourself with happy, healthy, wealthy people?
The answer is simple: You'll start becoming just like them and you're going to end up loving the results you create!
People found co-founders, friends and partners from our group. We give you a lifetime access at no extra costs.
Personal mentorship on demand
Sometimes all you need is that one question answered and your problem plaguing you for weeks is resolved instantly.

Whether you have a question, need some coaching or just emotional support, we're here for you every single week to ensure you have an amazing experience and get results. 
Join our weekly live Q&A calls, write in our community group, get support 24/7/365.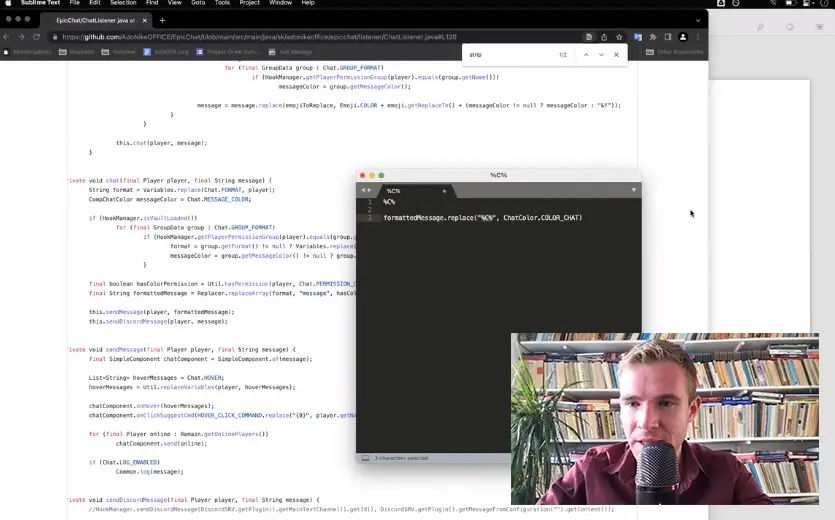 "I was able to release my first public app and already have 6 five-star reviews." -Tolmikarc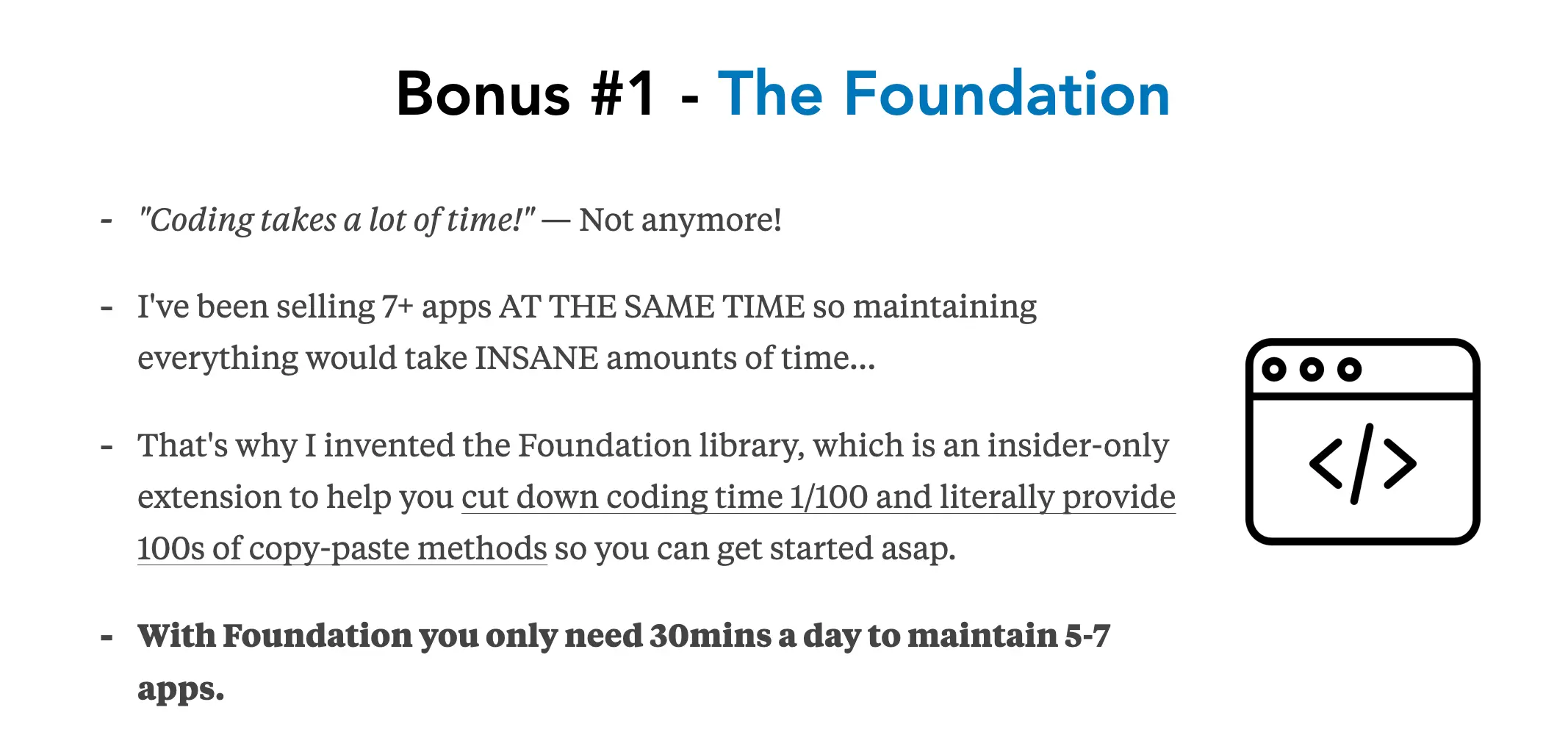 "What took days to write you will accomplish with Foundation in minutes."
The Foundation™ translates coding slang and complicated methods into simple English so you can understand WHY things work and remember them quickly. 
Plus we take care of all the updates for you so your app will continue to function for years without you having to change a line (like our own apps).
Many of our most successful students started with the help of Foundation and within 2-3 months were able to drop it, becoming completely independent. 
"You'll literally skip years finding a product-market fit straight to selling!"
Get 100s of app ideas so you'll know EXACTLY what to build without having to worry if people will buy your product. 
This won't get saturated — there are hundreds of data points and we're distributing them among students so you get fresh app ideas and insights.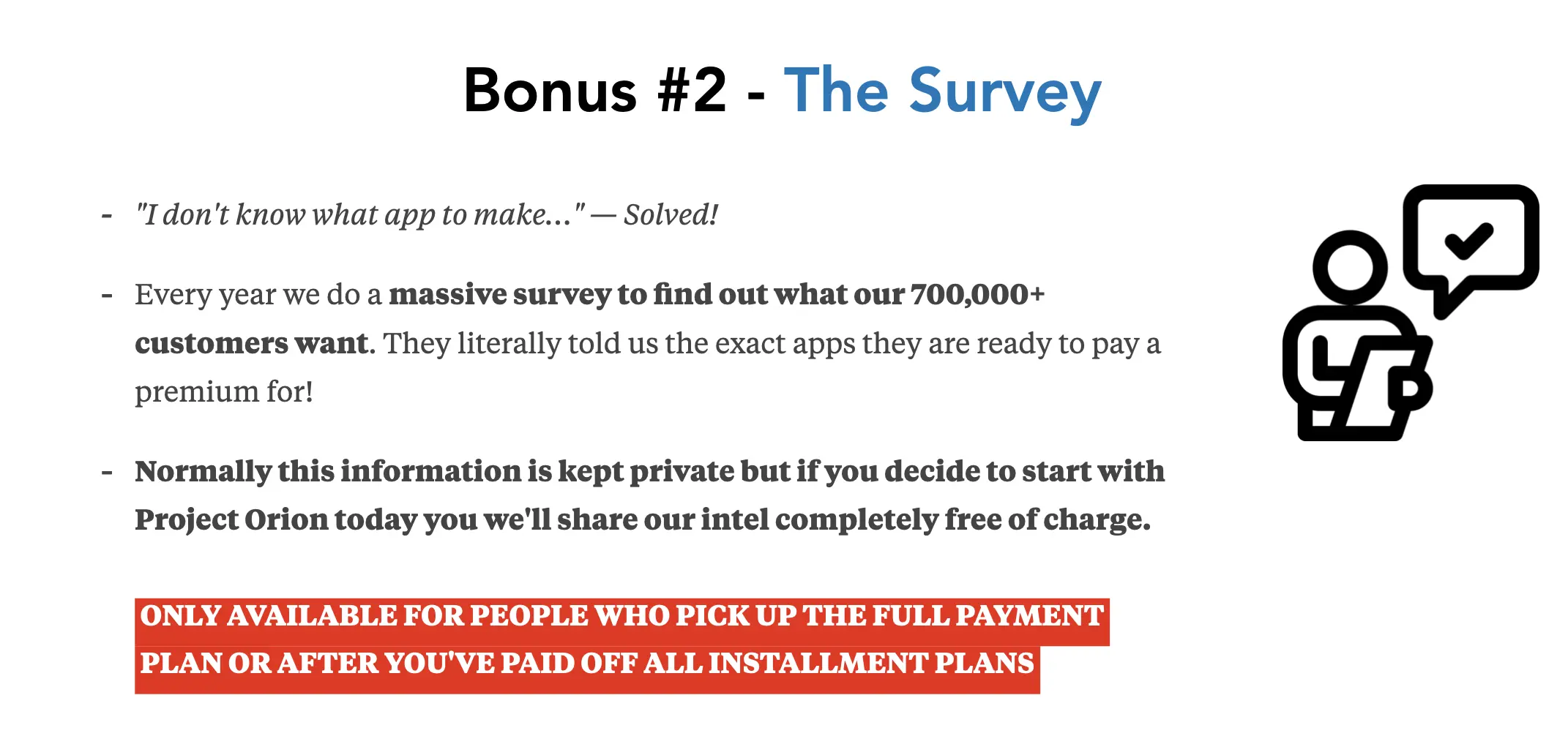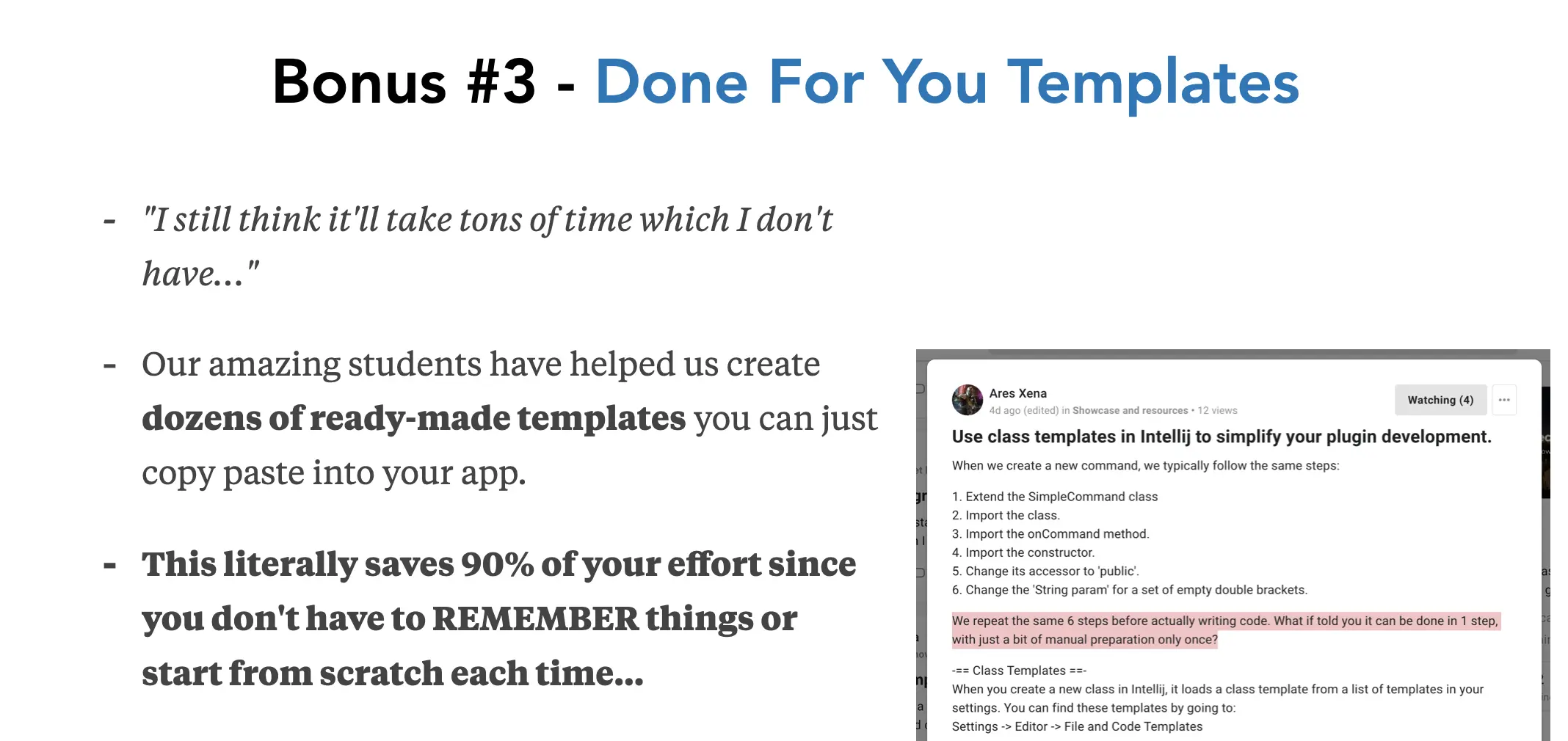 "Get 50% of your app working instantly by copy-pasting templates without having to stare at a blank screen ever again."
Using templates that we and our students have created, you'll be able to RADICALLY decrease the amount of time you need to make a functional app, so you can FOCUS on learning (and cashing out).
Best-In-Class Software Stack For Free
"Access software used by Google and NASA developers to get the BEST tools on Earth responsible for billions of dollars worth of apps."
Yours completely for free for 4 months. Renewable 3X so you get 12 months of free access.
PLEASE CLICK "JOIN PROJECT ORION" TO SEE IF THIS IS STILL AVAILABLE.
2,000+ people got a chance to fulfill one of their dreams since they started making apps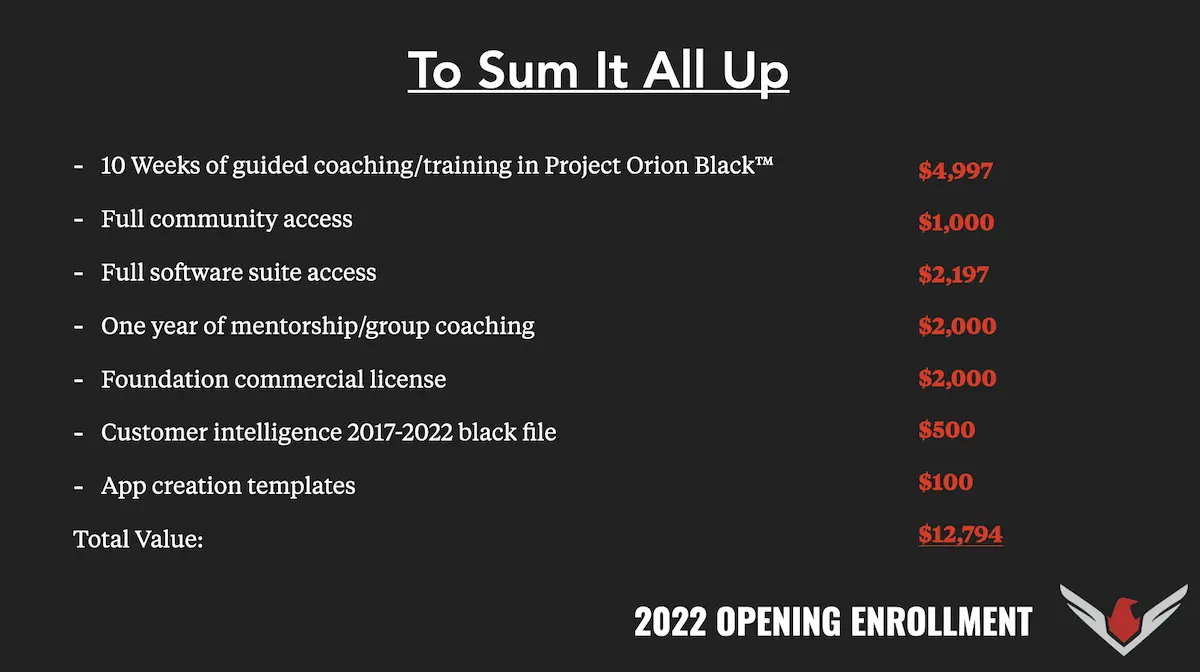 Get Access To The Best Coaching
And Coaches In The World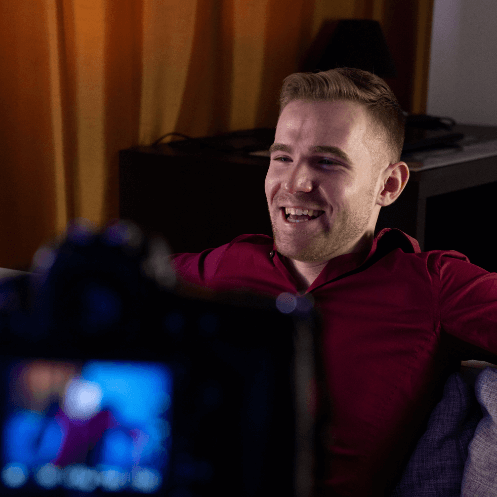 Matej Pacan is the CEO & lead coach for MineAcademy. You'll learn lessons from his over a decade in Java programming and tactics that 700,000 customers and 1,400+ positive reviews.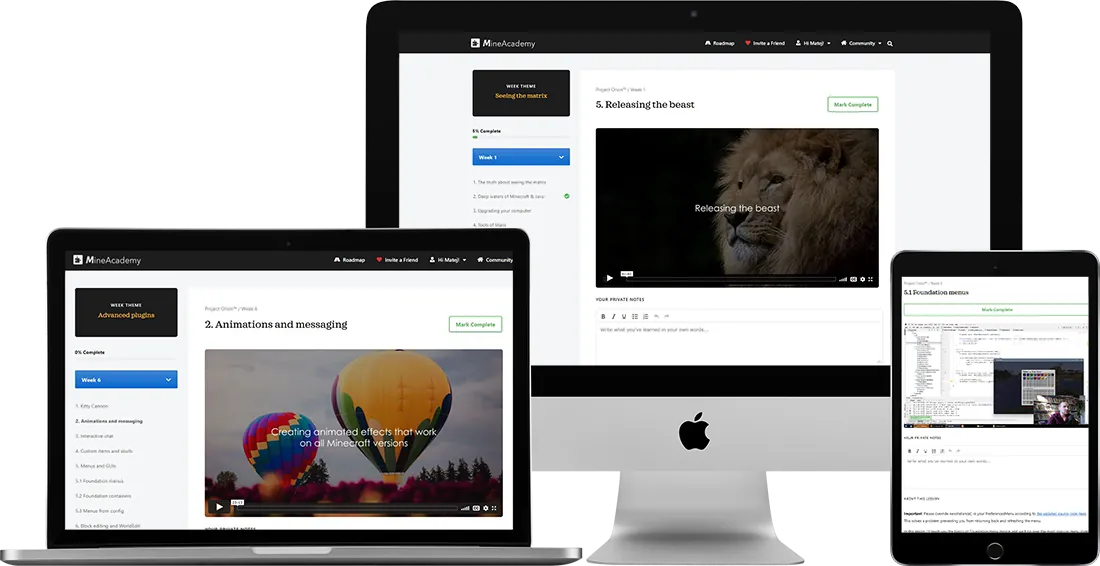 Project Orion™ is a fully interactive platform where you watch videos, complete worksheets, download source codes and more. Take notes and record progress directly within the platform.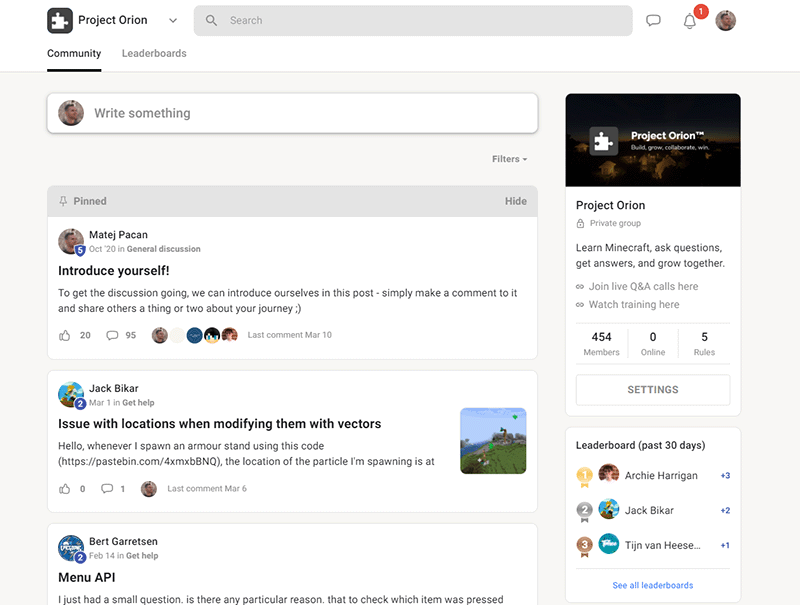 Skool & Discord are our private communities. Ask questions, find friends or show your code easily. Join our live calls every week and ask anything!
"I did NOT just copy paste code, I created my own apps from what I learned in your class." -Scott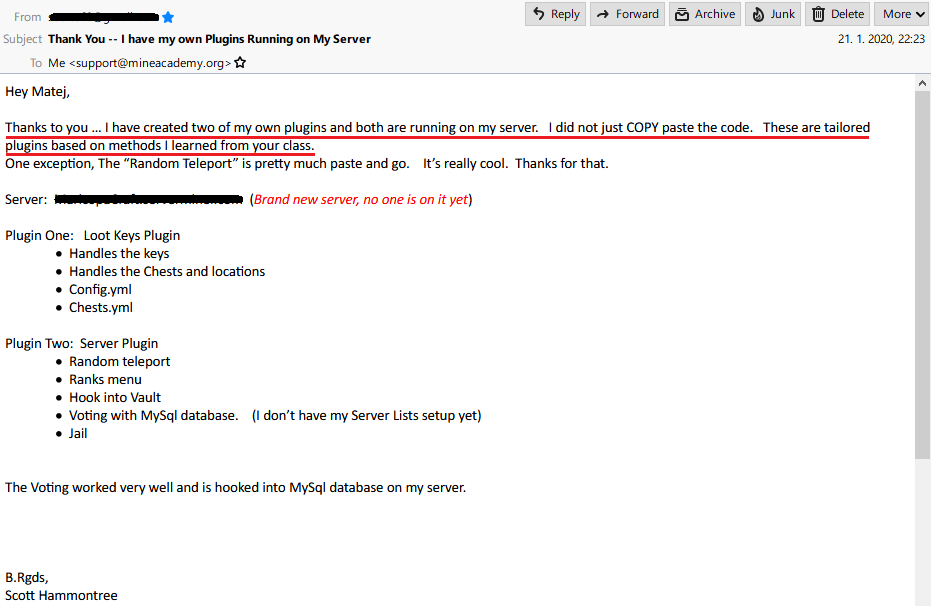 Few Spots Left — Join Today
We can only help so many people on our live coaching calls. Our instructors are humans and have limited capacity — how happy would you be if you're one out of 200 students having to sit for hours to get your question answered?
Therefore, we limit the amount of students we take each time when we promote this training. The moment our spots are filled, THIS OFFER GETS locked and you won't be able to get in for 1-2 months.
You get lifetime access, so you can enroll today and start in 3 months. All Q&A calls are archived and recorded so you won't get out of the loop. 
So don't be the clown who waits forever for life to improve, gets locked out because we ran out of slots, then regrets and pays the full price when we reopen next time! 
You found this training for a reason. No need to be ready. With our 90-day money back policy there's no risk.